VR vs. AR: Which is the Better Investment for Businesses in 2017?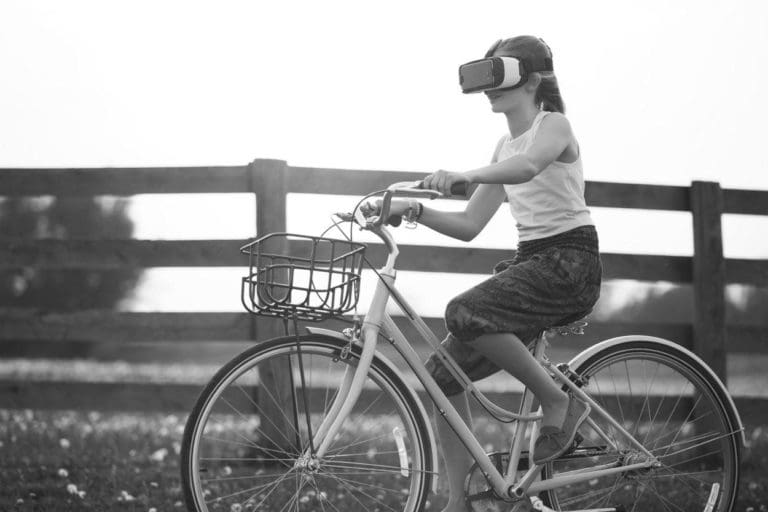 With 2017 right around the corner, annual budgets and Q1 goals are on the top of every executive's mind. But, when it comes to the latest emerging technologies like virtual reality (VR) and augmented reality (AR), have you done the necessary research to ensure you're allocating your limited finances to the right investments? If not, don't worry. We've done the work for you.
Based on exclusive data from our latest Tech and IT guide, Tech Trends & Talent 2017, here's a look at the ROI potential for VR and AR technologies to help you make an informed investment decision for your company in 2017.
Where We're At Now
A primary reason many businesses have yet to invest in AR or VR is because they believe we are several years away from mainstream adoption of these technologies. However, that is not the case. As we witnessed this summer with the success of Pokemon Go and this holiday season with the emotionally appealing Samsung Gear VR commercials, both technologies are exploding in popularity rapidly. There are currently over two million VR headsets in use worldwide and the first widely popular augmented reality app, Pokemon Go, received over 500 million downloads in its first two months.
Rather than being a trope of sci-fi movies and books, virtual and augmented realities are quickly becoming a part of our everyday lives in ways people never imagined. This trend will only increase as the potential uses of both technologies are fully realized. While it may seem like tech companies stand to benefit most from these technologies, you'll be surprised to learn the versatility of both AR and VR and how they will bleed into every industry in the world. The businesses that benefit most will be those that invest early on and produce AR and VR products before competitors, as well as use the tech for internal purposes.
VR vs. AR: Which to Choose in 2017
While both of these tech innovations are exciting, it's crucial to evaluate the ROI potential before investing. Although virtual reality might be the more exciting tech, it's augmented reality that we're putting our money on. Why? Well, for starters AR is expected to generate over $120 billion in revenue by 2020 compared to $30 billion for VR. This might surprise some, but there are serious hurdles that VR has yet to overcome before it can become a reliable and valuable investment for companies outside of the tech development realm.
Some of these hurdles include expensive consumer hardware costs, VR sickness, a lack of fully realized uses for businesses, and the device-specificity of the tech, among others. AR, on the other hand, doesn't require hardware outside of a smartphone, which over 2.6 billion people currently own, creates a more social experience, is compatible with a variety of smartphones, and has no negative health effects.
In addition, AR provides businesses with a technology that assists with a variety of internal tasks, helps them save on an array of business costs, eliminates the need for local talent, enhances marketing campaigns, and provides brand new visualization opportunities for product development. If you're debating how beneficial an investment in AR could be to your business, consider the following ways you'll get a return on that investment immediately:
Implement AR to improve training and educational efforts. Employees will receive a much more immersive and in-depth training experience that lessens the amount of time spent training, decreases the number of experience employees required to perform the training, and improves the effectiveness of the training.
Improve remote collaboration. With access to AR tech, talent no longer needs to be local or bound by geographical boundaries. The tech allows telecommuters to be in the room virtually more so than ever before, which leads to improved employee engagement, communication, and collaboration. It also expands the talent available to businesses and lowers, if not eliminates entirely, relocation costs.
Eliminate hardware costs. Consider how much of your annual budget goes to supplying or replacing expensive hardware for employees. AR can eliminate these expenses by allowing you to create a semi-virtual office with virtual computer screens, presentation spaces, and boardrooms. All you'll need to supply are desks and chairs, which also means your business will be more scalable since it won't require such a large investment in expensive hardware and office space costs.
And these are just the initial benefits that an investment in AR tech at your business will provide. Since the technology is still so new, time will only bring more ROI opportunities for companies planning ahead. While VR stands to be profitable and beneficial as well, AR is the clear choice for businesses looking to make an initial investment next year in a technology that will provide an immediate return if successfully implemented.
Looking Ahead
Considering the substantial difference in projected revenues for AR and VR by 2020, the varied business uses and immediate ROI opportunities of AR, and the hurdles VR has yet to overcome, AR is the better investment option for businesses in 2017. While virtual reality is exciting, it's the augmented version that will transform how companies do business and disrupt the way consumers interact with their physical environments. Or as Tim Cook, the CEO of Apple, told ABC, "There's virtual reality and there's augmented reality — both of these are incredibly interesting. But my own view is that augmented reality is the larger of the two, probably by far."
If you lack the specialized talent you need to implement AR tech at your business in the coming year, contact Mondo today. We'll match you with the AR tech talent you need to get the most out of your investment.