What the Rise of Voice Search Means For Your Business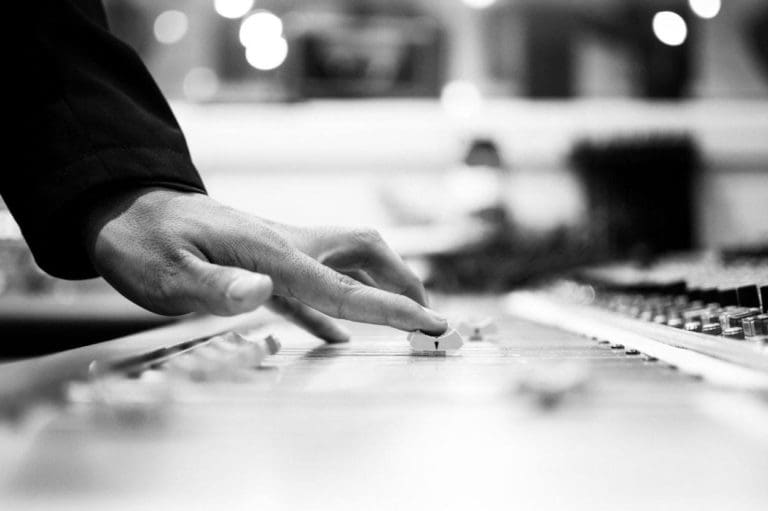 As many experts in the field know, SEO is constantly changing, yet it's a crucial component of any successful digital marketing strategy, as we highlighted in our recent blog post. One of the latest updates to this strategy was the change to Google's algorithm to prioritize websites that have been optimized for mobile users. The next change projected to come is Google's prioritization of websites that have been optimized for voice search, in addition to being mobile-friendly and smart with current SEO strategies.
So, what exactly does voice search entail and why is it on the rise? And, more importantly, what does that mean for your business? You might be surprised to learn how much ignoring this rising SEO trend could affect your visibility and credibility as a business, in addition to limiting the traffic to your website. Read on to get your questions on voice search answered.
The Rise of Voice Search:
Voice search or search by voice refers to the smartphone, laptop, and special device feature that allows users to search topics by speaking to the smart device or virtual assistant and having it input the search query, rather than having users type it themselves.
With the development and improvement of intelligent virtual assistants, like Siri, Cortana, and Amazon's Alexa, Google is beginning to note the rise of voice search prevalence and importance. According to Google's CEO, Sundar Pichai, around 20 percent of search queries on the search giant's mobile app and Android devices are voice searches. That number is projected to increase rapidly as virtual assistant technology continues to be developed and perfected.
How Voice Search Will Impact Your Bottom Line:
So how does voice search affect your business? Although it has yet to be factored into Google's official algorithm, voice search is still dictating the results a user searches for, which are often different results than if the user had typed in their query.
That means that your business' SEO strategy will need to keep up with voice search components to continue to net the consumers who are now switching over to mostly assisted search queries. It also means your content will need to be more direct and conversational to match the types of search queries assisted search results in. Traffic is an important aspect in netting consumers and the only way to boost traffic is by becoming more visible and credible, both of which can be accomplished by optimizing your site and content for voice search queries ahead of competitors.
It's only a matter of time until Google has added the voice search element into their algorithm and begins to prioritize brands and businesses that have incorporated this element into their SEO strategy. Which means businesses that opt out of voice search optimization now risk falling behind competitors that have already adopted this strategy by the time Google updates its algorithm.
It also means that until then, these businesses will have access to that 20 percent pool of consumers who are already using this search option via Google, meaning you risk losing any consumers in your base that have begun to search using virtual assistants as well.
Tips on How to Stay Ahead of the Game with Voice Search:
So what can you do to jump-start your voice search strategy? Here are a few helpful tips:
Adjust for natural language, in both content and SEO. Have your marketing team learn and understand the difference between typed search language and voice search language. Then optimize content and copy to account for the highest value natural language searches. Select and adjust keywords based on the degree of intent behind each search.
Incorporate a FAQ strategy. Consumers will now be searching question-related search requests that often include words like "who," "what," "where," "when," and "why." Incorporate a FAQ strategy by isolating which questions are most important to your consumers and answering those directly in your blog posts, social media posts, and website's copy.
Hire necessary talent. The best way to stay ahead of the competition when it comes to implementing voice search is by hiring the necessary talent. If you're lacking SEO strategists, or more specifically strategists with voice search specialization, then now is the time to start looking for applicants or outsource the hiring process to a resourcing agency, like Mondo.
Implement long-tail keywords. Typed searches tend to be much shorter and more specific than voice search queries, and thus require the short, specific keywords many SEO specialists are now familiar with. However, that now must be broadened to include long-tail keywords to reflect the longer voice search queries that are on the rise.
Now that you know what voice search is and why it's on the rise, it's time to elevate your business' SEO strategy to encompass this new technological development.
If you have more questions on what an effective SEO and content strategy entails, or you need assistance finding the talent your business is lacking when it comes to SEO, contact Mondo today. We can help you gain the visibility and credibility you need for a more effective and successful online presence.