6 Reasons SEO Should Be The Main Focus of Your Digital Marketing Strategy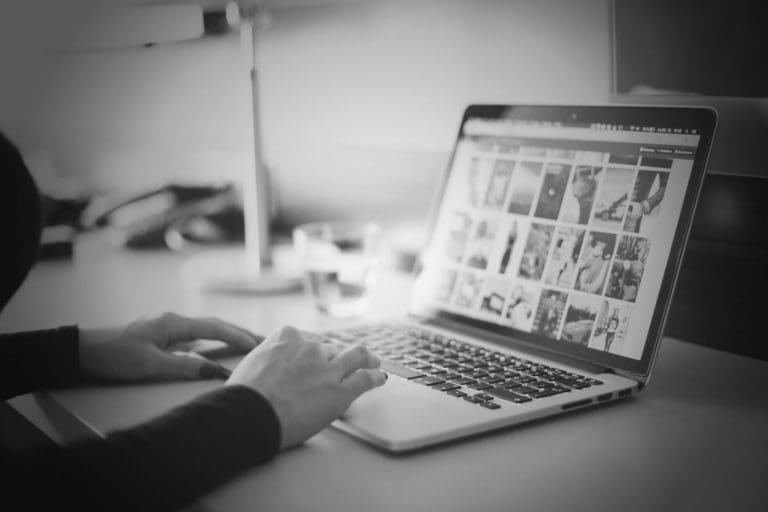 SEO strategy is a crucial element of any successful digital marketing strategy. If you aren't prioritizing search engine optimization, it's likely your marketing team is unable to produce the results your B2B company needs. Still doubting the effectiveness of SEO to your business's bottom line? Here are six reasons that will prove the importance of SEO and why it needs to be the main focus of your marketing strategy.
1. To gain a larger audience and customer base, you need to be easily found.
SEO is one of the core components that allows your website, content, and services to be found easily online. If your strategy does not include optimization for search requests from your customers, it's likely your business simply doesn't appear in the top search results they find, which means less traffic to your website and fewer conversions.
If you're pouring a majority of your resources into paid search, you might want to rethink that strategy. In 2014, around 64% of over 310 million visits to 30 various websites were attributed to organic search, according to an in-depth study by Conductor. Which means organic search actually has a better ROI than paid search.
2. SEO is proven to work for B2B marketing.
One thing many B2B executives argue is that SEO strategy is more effective for B2C companies, but actually it's the best strategy for both types of businesses. This is due to the fact that no matter the type of customer, they are very likely to do some research online before making a purchase.
In fact, according to a 2014 State of B2B Procurement study from the Acquity Group, 94% of B2B buyers do some type of online research before making a purchase and 77% use Google search.
3. SEO is easily incorporated and effective when you have qualified SEO specialists on your marketing team.
One of the main reasons B2B companies are not incorporating SEO strategy is due to the lack of SEO specialists on their digital marketing teams. It's critical to invest in bringing on SEO-specific team members or those with experience in search engine optimization to be able to create a successful strategy that will boost traffic and conversion rates, as well as increase the reach of your website and content.
4. Inbound Marketing (SEO, Social Media, Blog/Content) practices result in more leads than Outbound and Paid Marketing practices.
Inbound marketing, which includes practices like SEO, social media, blog or website content, actually results in more leads than outbound and paid marketing practices. Rather than focusing on outbound or paid marketing, it would be a much better business idea to invest in creating quality content as defined by Google, enhancing and optimizing your social media pages based on the platform, and incorporating SEO into all aspects of your digital marketing strategy.
5. Effective SEO adds credibility to your business.
Think about the times when you've searched for a product or question on Google or another search engine, you often tend to view the websites and information found on the first page as the most credible sites available. Rarely do consumers move past the first few pages, since those are typically the only ones viewed as relevant and credible.
By investing in an SEO strategy for your business, you add credibility to your brand by getting your content, website, or services onto those first few search pages.
6. SEO isn't going anywhere.
Contrary to what many have said throughout the years, SEO isn't going anywhere anytime soon. Many have confused SEO changes or updates with the death of SEO, which is definitely not the case. As long as search engines are still a key component in how consumers explore the Internet and find answers and products, search engine optimization will always be a vital part of any digital marketing strategy.
However, it's crucial to keep up with SEO trends, since businesses who don't often risk incurring Google penalties for things like keyword stuffing or a lack of successful link building strategies resulting in a drastically lower placement when it comes to relevant searches.
How to Start Incorporating SEO:
To begin incorporating search engine optimization into your B2B Digital Marketing Strategy you need to add qualified members to your marketing and tech teams. The main Digital Marketing and IT roles that specialize in SEO include positions like a Front End Developer, SEO Strategist, Content Strategist, and even some PR roles as well. If your business is lacking these candidates, Mondo is fully equipped and ready to connect you with top SEO specialists available.
Contact our recruiters today to find the candidates you desperately need, so you can begin incorporating SEO into your Digital Marketing strategy.