Why Your Whiteboard Can't Manage Your Project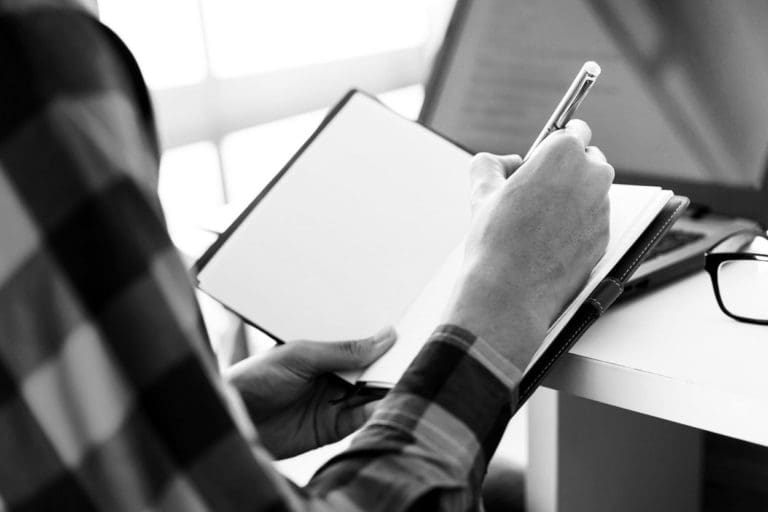 The whiteboard concept is as much a part of the workplace today as headphones and free coffee. They allow for creativity expression; thinking out loud; keeping track of agendas; scheduling work; leaving messages for the next occupant of the space; brainstorming and keeping to-do lists. Some places have whiteboards in the hallways, cafes, and even in the bathrooms. Brilliant ideas know no bounds and we need to jot them down but beware — all whiteboards will be erased, even when the 'DO NOT ERASE' plea is prominent.
Time to wipe away residue of the past; whiteboards are good reminders that sometimes things need to be erased and restarted in order to evolve. Managing projects has grown increasingly complex over the past decade; projects can be complex and dependent on many different factors, departments, and outcomes that need to be tracked and managed; even with a fastidious, three-page to-do list, items can fall through the cracks. Large projects are twice as likely to be late, over budget, and missing critical features than small projects. How many deadlines does your team have to miss before you get a project management platform?
Between 2010 and 2020, 15.7 million new project management roles will be created globally, and the project management industry is slated to grow by $6.61 trillion. Project management has historically focused on physical factors and aspects of ensuring a project stays within budget and time constraints. However, 2015 gave birth to a new era of data analytics processes and improvements in efficiency. The key elements of project management are delivering quality results within the limitations of scope, resource and time. Big data increases the scope, but the key project management elements are still essential to project success…your whiteboard simply cannot and will not be able to handle the small details and nuances of a project, that could cause project managers to lose sight of the project plan.
Instead of endless emails and text chats, you can use a single tool to see the big picture of any project and simply zoom in when you need to inspect the smallest details. These programs have become ubiquitous in most modern offices, but it seems as if there are a lot of shortcomings with these "project monitoring software" programs. Software for project management needs to concentrate on being able to integrate with other programs; API connectivity and great collaboration features are imperative.
The problem in many offices is that project management is handled with a combination of several different programs. In fact, the most common complaint in many offices regarding project management is that there is not one program that can handle all aspects of a project. Instead, it is common to see project managers using a spreadsheet program to handle different aspects of a large undertaking, then manually updating that spreadsheet with data from other programs.
For the modern organization, the success of any project management initiative will be tied to the tools they use. That's why project management software has grown so popular over the last decade. Companies need to supplement their operations and reporting with intuitive tools to provide:
A connected workforce.
Reliable document sharing.
Ability to manage risks, forecasting, and budgets.
Reporting capabilities.
Integrated tools.
Intuitive to use.
Project management shouldn't be consigned to certain industries or departments. It's part of how every business unit functions and how every manager delivers projects that fulfill business requirements. When implemented with care and with the right tools, project management can diffuse throughout your entire organization, increasing productivity, reliability, and ideally, your return on investment for each project.
Are your current proposals on target? Find out how Mondo can assist you in hiring a Project Manager for any project!