Women In Tech: Maria Pousa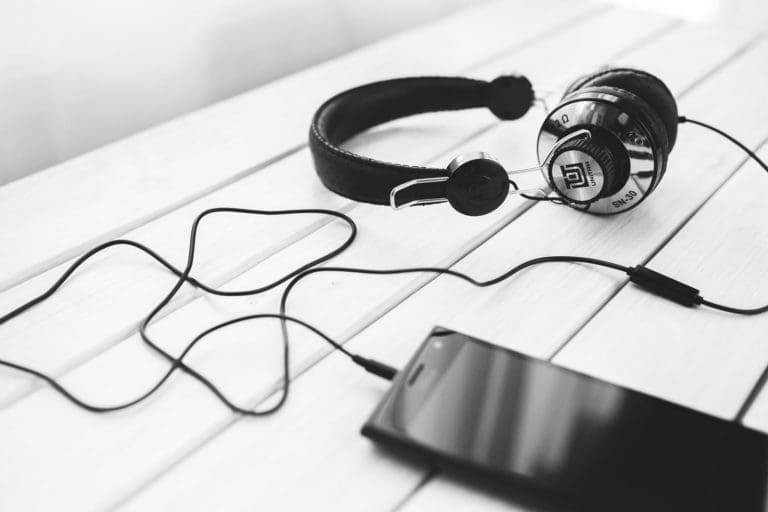 Women In Tech: Mondo Interviews Maria Pousa from Mediaocean
Maria Pousa is SVP of Global Marketing at Mediaocean, a leading software platform for the advertising world. Maria joined Mediaocean from her role of VP at Marketing at Innovid. Prior to that, she led marketing for audience targeting provider interclick, and was instrumental in its transformation to Genome after Yahoo acquired the company in 2011. Maria has held key roles at media/technology companies including AOL Advertising, TACODA, and The NewsMarket. She is licentiate in Political Science and Public Opinion from Universidad de Buenos Aires and holds an MA in Media Studies from New School University.
MONDO:
Mediaocean does an incredible job of changing the way in which companies buy and sell media in the 21st century. Have you seen a big change in the industry during recent years?
MARIA:
The change that technology has had on advertising and marketing is tremendous. The iPhone, iPad, Facebook, and YouTube are some of the things that come to mind on how they have completely transformed the way we consume media. In the case of advertising, the digitization of media has given us the ability to collect billions of data points from customers' devices, allowing us to better understand
the consumer journey. With these new insights we have that much more information allowing us to better target consumers and the advertising they ingest on a daily basis.
MONDO:
As SVP of Global Marketing how do you keep Mediaocean ahead of the curve?
MARIA:
I go about this in two ways. Most importantly I work to bring in the best talent possible. I'm extremely honest about what my strengths and weaknesses are, and am constantly looking to hire people that are more qualified than I am in the areas where I'm not so strong. It's important to bring people to the table who will balance the team and contribute where you personally cannot.
I'm also very curious and try to keep up with all the new research, trends, and technologies in the industry. I try to instill the same thirst for curiosity in my team and always expect every project to start by conducting research on what's going on in the market. By doing this we continue to develop insight into our customer base and what they need, so we can better inform Mediaocean's marketing strategy.
MONDO:
Mediaocean prides itself on having 30% more female employees than other leading technology firms. How has this positively affected the company?
MARIA:
Mediaocean strongly believes in the benefits of diversity in many forms: socioeconomic, gender, ethnicity, etc. Having a diverse team allows you to look at a problem from different angles, rather than all coming from the same place. When the workplace becomes homogenous the ideas become homogenous. Diversity gives you multiple windows to creativity and problem solving.
MONDO:
There's currently a conversation going on about bringing non-STEM educated minds into the technology world – for example those with more traditional liberal arts degrees. What are your thoughts on this trend?
MARIA:
There's no reason for any skill set to be mutually exclusive. Of course there are specific roles like Data Science or Engineering that need a technical education, but then you have positions like mine that require a completely different background and set of skills.
In my case, I received my MA in Political Science and Public Opinion and started my career in market research. My program was rooted in sociology, which has given me a unique angle and perspective as a marketer. In addition to my Political Science degree, I have an MA in Media Studies. There's room for everyone in the industry, it's just a matter of finding the right role for you.
MONDO:
What do you think is at the root of the gender gap in STEM fields?
MARIA:
There's still a big underlying stereotype in gender roles for both men and women. It's not just an industry issue, but a societal one as well. Walk into any toy store and you'll see a row of totally separate toys for boys and girls. Society constantly tells us what's "feminine" and what's "masculine," and unfortunately that sticks with a lot of people when they're picking an education or career path.
We're currently going through the process of changing this, and although we're making great progress there's still a long way to go. It's great that we're having this conversation and starting to question gender stereotypes on both sides in order to challenge them head on.
MONDO:
How is Mediaocean working to combat the gender gap in technology?
MARIA:
Mediaocean allows its employees a level of flexibility not offered at many other companies, meaning women are able to come back after maternity leave and successfully balance work and home. This is a particular time when you see a huge mid-career drop off of women leaving the tech industry once they have children, and companies need to work around that in order to keep them in the field.
Unlike many companies, Mediaocean doesn't set standard 9-5 work hours that all employees must adhere by. For example, people on my team may need to occasionally work late or come in on weekends, but also know that if something comes up on a weekday, it's not a problem. I expect my team to work hard and get the job done, but understand the complicated schedule that arises when you have a family. I would never make someone feel uncomfortable asking for a Tuesday afternoon off to attend their child's doctors appointment or parent/teacher meeting.
MONDO:
Mediaocean just launched an incredible Women in Technology scholarship program that grants three, $25,000 scholarships to women in the STEM fields. How did this start?
MARIA:
Our CEO, Bill Wise, has two daughters who are 10 and 14, and a son who is 16 who knows how to code. One day he came to work and shared that he couldn't find anyone to teach his daughters coding. Unfortunately this isn't a unique situation in today's technology world, and we wanted to do something about that. We created the program as a way to see what a medium sized business could do to create change bigger than ourselves.
MONDO:
What do you hope for the program to accomplish?
MARIA:
Through direct action we're helping three women to achieve their dreams, but hope to take it further than that. 60 percent of people we surveyed believe there isn't enough social support for women in technology. We're hoping that by saying "we support you" to these three women, those women will turn around and support others, and so on and so forth. Hopefully one day they'll inspire other women to pursue a STEM career.
MONDO:
Speaking of role models, who are some women in technology that inspire you? How are they working to close the gender gap?
MARIA:
The people I admire the most are women entrepreneurs who are relentlessly working to start their own companies. Debbie Sterling from GoldieBlox, ShelIey Zallis of the Girls Lounge, Payal Kadakia of Class Pass, and many other women who are coming up with new business ideas and building businesses from the ground up to be profoundly inspiring. It takes a lot of guts to start your own business, particularly as a woman in very masculine industries.