Women In Tech: Nikki Kaufman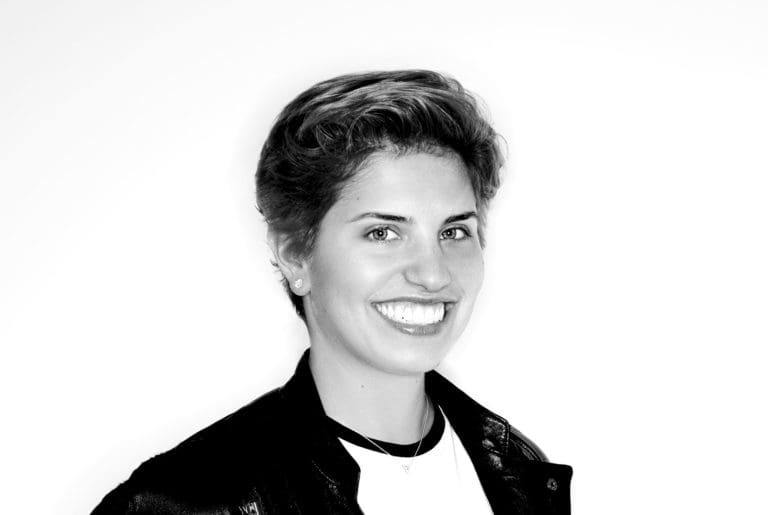 A graduate of Princeton University, Nikki Kaufman was a founding team member at consumer product company Quirky (quirky.com). She has led several departments within the company including People & Culture and Operations.
MONDO: Where did the idea for Normal come from?
NIKKI: I've been active all of my life. I was a swimmer and ran in college, and always had a problem with ill fitting earbuds. There had to be a better way to solve this, and when I was at Quirky I came to the realization that I could do better. I knew there was a solution out there, and it turns out there is!
MONDO: What was your career trajectory? Is this something you always had in the back of your mind, or would the you 5 years ago be surprised to see where you've ended up?
NIKKI: I studied Public Policy at Princeton, so this certainly isn't something I knew I'd be doing. I've always liked to build and create, and I learned so much about so many things while at Quirky. I was involved in all different kinds of projects there, so being in the thick of it was the ultimate training system for me.
MONDO: Custom earphones in 48 hours, that's fast! Do you think this plays into a larger trend of consumers wanting everything "on demand" and personally tailored to them?
NIKKI: Absolutely! It's my belief that everyone wants what they want, how and when they want it. Customers are rejecting the generic right now. Customization is huge, and they want products built specifically for them. Right now it's earphones, but there's no telling how far this can and will go.
MONDO: As a brand, Normal feels very cool and innovative. How did you go about creating an image for your brand?
NIKKI: When I first had the idea for Normal I immediately jumped in with building the brand. Even before I made any money I knew how important it was to create an image. I needed my initial customers to take in our image as a whole, and trust in us as a brand before we could grow.
Before Normal there was no easy way to buy customer earphones. To get a pair you had to shell out $2,000 and go to a specialist who would take a mold while you clenched your jaw for ten minutes. We needed to position ourselves as a fun, approachable alternative to that, and needed a distinct image in order to do so.
MONDO: Where do you see the future of 3-D printing?
NIKKI: Right now Normal is the only company mass-producing a custom consumer good using 3-D printing. I'm not able to give details at this time, but we're currently working on other custom products that I'm extremely proud of. I'm thrilled with where we're going, and hope other companies come on board to further the industry.
MONDO: As former leaders at Quirky, you and your husband Ben must be an amazingly creative & innovative team. How does this this translate to your lives outside of the office?
NIKKI: Ben and I learn a lot from each other. We approach things very differently, and our strengths are completely opposite, but that's what makes us a great team. We each bring something different to the table and help balance one another out.
MONDO: Do you have a traditional STEM education background?
NIKKI: Having studied Public Policy at Princeton I certainly don't have a traditional STEM education. When I started working at Quirky I decided to take a few engineering classes so as to better understand the products i was working with. I also took classes in basic HTML, CSS, and Photoshop.
At Normal I always want to understand our products on a more in-depth level. I'm hiring engineers, so I need to at least understand the rudimentary techniques in play. I've also learned a ton from watching the physical products be made in the factories, which has given me an awesome hands-on education.
MONDO: As a female entrepreneur in the tech industry do you have any advice for other women looking to start their own technology businesses?
NIKKI: My advice for women is the same as my advice for men. If you have an idea and truly believe in it, you need to get the word out there. Ideas don't do anything in your head. Start talking about it at brunch, at cocktails, at dinner- if it's a strong idea to you, it will likely resonate with others.
Really passion is everything. The highs are high, but the lows are really low so your heart needs to be in it. It's a hard business but there's a ton of room for great ideas to turn into reality with hard work and perseverance.
To learn more about Normal & order your own custom set of headphones, visit their website.