The Problem with Digital Marketing? Just Ask Google.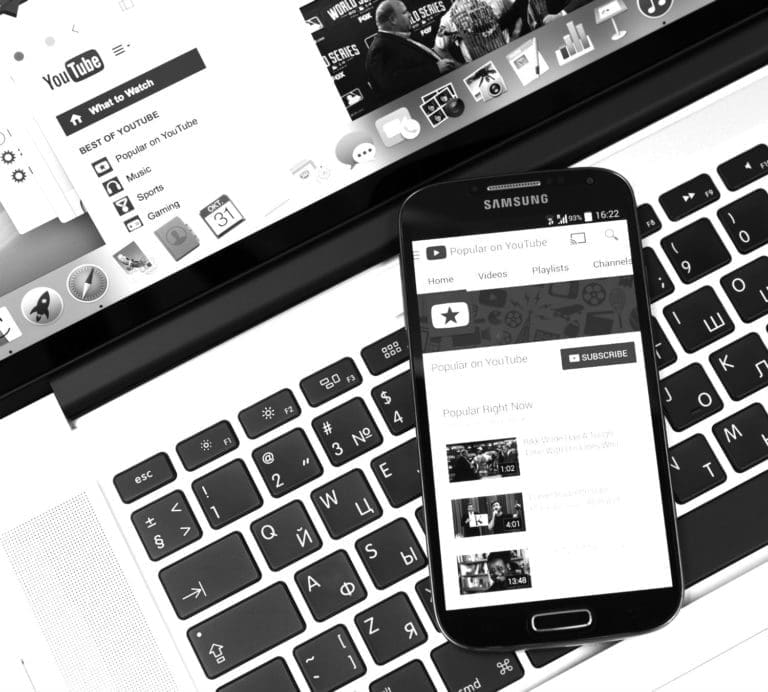 Digital Marketing, specifically online advertising, has drastically expanded the opportunities and audiences that advertisers can connect and sell to. But, limitless opportunities come with unanticipated and challenging problems. The main problem? Unlike traditional means of advertising, advertisers have little to no control over where their ads end up.
Google has been at the center of an ongoing controversy surrounding its YouTube ads after it came out that companies with massive ad campaigns had ads appearing with offensive and inappropriate content, jeopardizing brand safety and potentially costing companies their reputations and sales in the eyes of viewers. Not a good look for Google.
This "very,very,very small problem" of having little control over ad placement, as described by Google's Chief Business Officer, Phillipp Schindler, was considered an annoying, yet unavoidable nuisance to advertisers before. Now, it's in the spotlight and advertisers aren't letting Google or any other online ad network provider sweep this under the cyber rug, and neither are we. Here's our take.
How Google's YouTube Ads Ended Up in the Hotseat
Brands have been scrambling to either pull or negotiate a drop in price for ads from the YouTube and Google Display Network after news broke that ads for well-known brands were running next to offensive and inappropriate content on YouTube. Not only was Google's network running these ads next to offensive content, because of the way YouTube's ad policy works, the users posting the inappropriate content were profiting from these ads as well. The involved brands were not pleased, to say the least.
However, it's important to keep in mind that Google claimed the objectionable videos made up less than one one-thousandth of a percent of the total ad impressions for top advertisers. (Which is pretty low considering the volume of content on YouTube.) But, it's safe to assume that massive brands don't want to be associated in any way with financing or endorsing inappropriate groups or users that post offensive content, hence the swift reaction from major companies. Following Facebook's admission last year that there were flaws in the metrics they reported to advertisers, this is another hit for Digital Marketing, but as with any new industry, it must adapt and improve.
With TV, it's simple. You pay for an ad, and you know what show or program it will play between. When you advertise online, things get tricky. While Google had safeguards in place to help advertisers keep their ads far from content that they found offensive or damaging to their brand, clearly those weren't enough. But when you run a website with more than a billion videos, 400 hours of new videos uploaded per minute, and three million ad-supported channels, how can you guarantee paid YouTube ads won't appear next to offensive content? You and I can't. But artificial intelligence can. (Well, almost can.)
The AI Solution
Computers have long been a part of the automated process at Google to keep copyrighted or inappropriate content off its YouTube platform considering it's impossible for humans to comb through the billions of hours of videos on the site. But given the current PR nightmare the YouTube ads controversy created for Google, they've recognized the glitch: a lack of context. You can instruct a program to keep ads from certain types of content if they are classified as such, but since most aren't, the program must detect and flag them by interpreting the context of the content.
Creating AI programs that recognize context has been in the works for years as companies like IBM have been perfecting and improving various machine learning programs and systems, as we reported in our 2017 Tech Trends & Talent guide. Google is now putting all of their machine learning techniques to the task and training AI-driven components to become offended, and thus, be able to identify offensive content and keep advertiser's ads far away. (So yes, robots with feelings. Sort of.) It's the difference between allowing ads for a video depicting an action movie with the hero shooting a gun and flagging a video of a similar instance that is instead tied to an extremist group. Context really is everything.
The goal is to eventually have the computers making the tough calls on which ads should go where, but until then humans will augment these systems. Google has announced expanded safeguards for advertisers like changing the default settings for ads, making it easier to exclude certain content, added controls, and providing more transparency and visibility on where ads are running through additional reporting. Google has also agreed to work with outside companies to provide third-party verification about where YouTube ads end up. Something they felt wasn't necessary before, despite being aware of the problem.
Looking Ahead
We know firsthand the success that online advertising offers since we specialize in placing talented Digital Marketing specialists with companies looking to boost brand awareness, reach larger audiences, increase revenue, generate leads, and more all through online ads. With everything that Digital Marketing makes possible for companies of every size, there are also hurdles it needs to overcome as with every new technology.
Ad network providers like Google and Facebook have enjoyed nearly two decades of dictating the online market they helped create, but with the introduction of new, in-depth analytical capabilities comes accountability they haven't experienced before. Advertisers want to ensure they know where their ads are going and how effective those ad campaigns are. In the coming months, it's projected that Google will onboard analytical and cognitive computing talent en masse to assist with the effort. Trust was once enough for Google, but now the truth will be in the metrics.
If you lack the specialized Digital Marketing talent you need to ensure your campaigns and strategies are effective as online advertising continues to evolve, contact Mondo today. We'll match you with the high-end, experienced professionals you need now.