The Biggest Interview Mistake Hiring Managers Make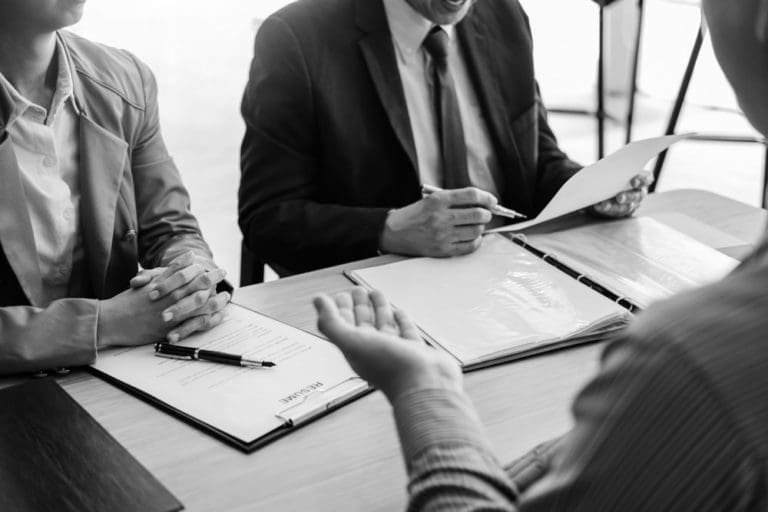 There's no "right" way to hire. Some companies are comfortable having a 30-minute conversation and pulling the trigger, while others might want a couple of steps and additional interviewers involved in the process to ensure they're getting multiple opinions on who to hire. Different interview processes work for different companies. But there is one interview mistake I've seen across various industries and skillsets—for both contract and full-time hires—that creates a major bottleneck in the interview process, and that is the take-home assignment.
It can be called something different depending on what the role is. For a marketing position, it might be a case study. For a software development position, it might be a coding test. For a client-facing role, it might be a presentation. Regardless of the name, the outcome is often the same: candidates you were excited about drop out of the interview process, and you find yourself back at square one again and again.
From my experience in staffing, I strongly advise my clients against incorporating a take-home assignment into their interview process. 
Reasons Why You Shouldn't Assign a Take-Home Assignment
No one likes to do free work. When asking candidates to do an assignment during the interview process, it's often the work that they will be doing once they get hired, so it's essentially asking them to work for free. For candidates, time is money, and it's time that can be spent working for their clients who are paying them.
People have lives. Imagine you are working 9-5 and looking for a new job. You also have two kids who need to be picked up from school, fed, bathed, and put to bed every night. You are so overloaded in your job that you sometimes have to work after hours. When would you have the time to also fit in doing an assignment that can take anywhere from 2-10 hours? Candidates often cannot prioritize doing additional work because it will take time away from something else they need to get done. The longer it will take a candidate to find the time to complete the take-home assignment, the more likely their interest in the job opportunity will wane.
Other companies aren't asking them to do this. As much as you want to vet candidates for the right skill level, it's important to be competitive with how other companies are hiring, so you don't lose out on top talent. Creatives often get hired based on their portfolios—without an interview. Developers get hired off of a single Zoom interview. Higher-level roles get hired after multiple rounds of interviews, which function as conversations with various stakeholders at a company, without being asked to do homework for an interview other than preparing. If you ask a candidate to do an assignment before engaging them in the next step of an interview process, they might say they are happy to do it, but the truth is they will usually wait to start it until completing any other interviews they have lined up in hopes of getting a decision from another employer sooner.
It fails to filter out people who aren't serious about the role. Many companies think these assignments will show how much a candidate wants to work at their company. I strongly caution against this logic. The post-COVID job market is more competitive than ever, as companies with once traditional mindsets around employees working onsite have adapted to now offer fully remote roles. This means that candidates now have access to nationwide job opportunities and are getting job offers faster than ever before. If seeing how serious someone is about a role at your specific company is important to you, gauging how much they researched the company before the interview is a great way to find that out.
Making the common interview mistake of requiring a take-home assignment most often results in the assignment not getting completed and the candidate pursuing a different employment opportunity that doesn't require an additional assignment.
It's understandable that a hiring manager would want to test a person's skill before offering them a job. The good news is that there are ways to do this that don't involve asking a candidate to do extra work.
Ways to Avoid Making the Take-Home Assignment Interview Mistake
Ask to see sample work. Copywriters and designers have portfolios, developers have GitHubs, and high-level individuals can often pull sample proposals and plans they've put together in the past to exhibit their work. If you have questions about how much they did themselves, what went into the decisions they made, or other related questions, the interview is the perfect place to dive in and find out.
Do a test in real-time on the interview. Some hiring managers prefer not to do this because candidates might feel "put on the spot" and not perform their best. However, I can't think of a single employer I have worked with who didn't care equally about the candidate getting to the right answer, as they did about how they got to the right answer and what that showed about their thought process. Doing a test or exercise together, and being able to speak with the candidate during it, is a great way to understand their logic.
Ask scenario-based questions. If you have a concern around how a candidate would handle a situation—whether it's technical, about communication, or how they work with a team—ask specific, pointed questions to find out your answers.
Request references. It is completely acceptable to extend an offer pending reference checks so you're able to get background information from someone who worked with this person before and can vouch for the candidate's expertise.
Hiring is a gamble. It's normal to have a degree of trepidation about extending an offer to someone without a guarantee that they'll be able to perform at the level you expect. But the best way to see if someone can do the job is to trust your gut and give them the chance to prove you right.
If you'd like to consult on best hiring practices or are looking to fill a role on your team, reach out to Mondo today. Mondo is the leading staffing company specializing in IT, tech, creative, & marketing talent, and we'd love to show you how we can help you solve any hiring challenge.