Alexa, Cortana, & Your Employees: The Business Benefits of Voice Assistants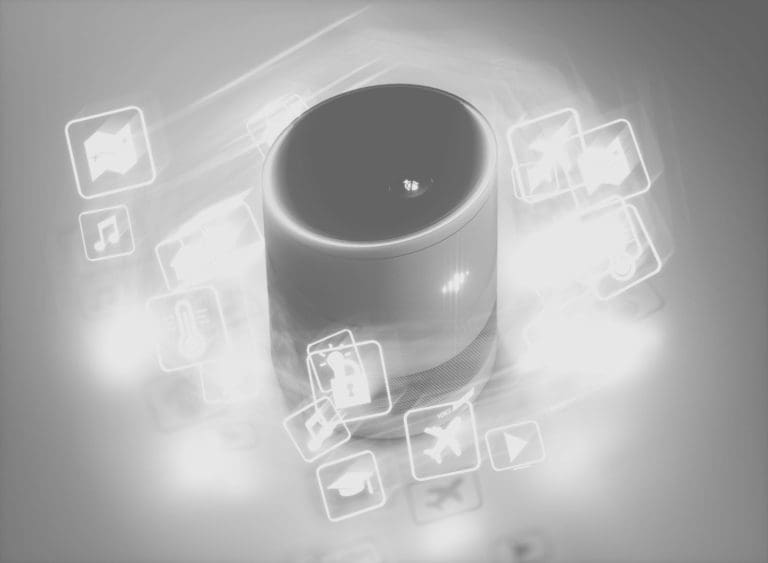 Amazon's Alexa, Microsoft's Cortana, Google's Assistant, and, of course, Apple's infamous Siri are all examples of digital assistants that (in the last few years) have adopted into popular culture. Now with breakthroughs in AI technology, these virtual assistants are becoming increasingly useful in enterprise settings, so before your company says no, you'll want to check out the various business benefits of voice assistants.
Alexa & Cortana: Who Are They?
IBM's Shoebox Device was the first of it's kind back in 1961, laying the foundation for voice assistants like Alexa and Cortana. Both Amazon and Microsoft's voice assistants arrived almost fifty-five years later, in 2014 with Alexa debuting in the Amazon Echo and Cortana in both the windows 8.1 phone and window computers. All of the voice assistants, from Cortana to Siri, start off as computer applications that are programmed to understand specific voice commands that then direct them to complete a task for the end user, through completing various algorithms.
According to a Google survey, 72 percent of voice assistant owners, not just Google's voice assistant owners, reported their virtual assistant is used as a part of their daily schedule. The survey also revealed that up to 52 percent of these consumers want to receive info on new brands and products via their virtual assistant. If you still aren't sure who Alexa and Cortana are, know that they are drastically changing the possible ways your audience can and will interact with your services.
Many forward-thinking businesses like yours are discovering that voice assistants can be great at more than just mundane tasks like setting alarms and relaying the local forecast. In fact, in a recent study, conducted by the Global Banking & Finance Review, 88 percent of the enterprise leaders believe their businesses can gain a competitive advantage and remain successful by integrating voice assistants into their daily operations.
The Business Benefits of Voice Assistants
Not only does this voice technology serve as a good assistant for your personal needs but the needs of a successful enterprise as well. From augmenting human talent, enhancing consumer personalization, and optimizing productivity, here a few of the business benefits of voice assistants that may make your company invest in this popular technology.
Marty Weintraub, founder of Aimclear marketing agency, believes all voice assistants can improve marketing by personalizing systems and providing marketers with enhanced consumer insights. Experts like Weintraub also see the potential for encouraging customers to select higher priced products than the one selected through virtual assistants. Not only can integrating these voice assistants optimize your consumer experience but doing so can also increase bottom-line revenue by enabling voice-driven chatbots that can excel at upselling and cross-selling to your audience, while making them feel unique.
Introducing voice assistants to your workforce will impact your consumer experience but will also improve your company's overall productivity levels. Gartner, predicts these digital helpers will recover up to 6.2 billion employee hours based on results from a recent voice assistant survey. Thanks to innovations in deep learning, another business benefit of voice assistants is that they can cut down the time it takes to solve problems, giving your employees more time to work on providing clients and consumers with successful solutions and services.
One of the most important business benefits of voice assistants is the streamlined operations that come with integrating these digital assistants into your enterprise. Through emerging AI innovations and deep learning, these assistants never stop working. Accessing reports, analyzing data and keeping crucial systems updated, this enterprise AI technology offers your business seamless day-to-day operations that are constantly being supervised. Voice assistants take on the responsibility of remembering important dates, deadlines, and scheduling, therefore your professionals have more time and resources to help drive innovation and decrease costs.
If your business is looking to augment human talent and improve your clients' experience through the use of voice assistants, contact Mondo today. Through our exclusive network, we can connect your business with the AI and machine learning professionals who can help your company successfully integrate AI-powered solutions and enjoy the various business benefits of voice assistants.