3 Essential Content Marketing Roles Every Business Needs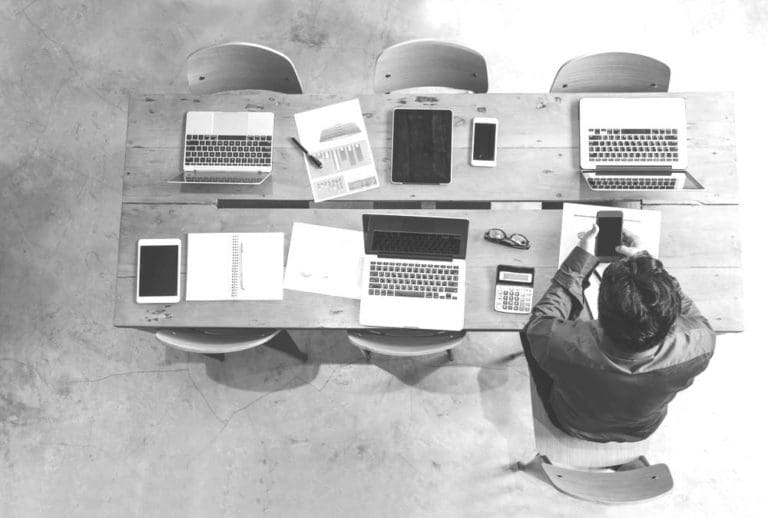 More often than businesses like to admit, the employees who make up their marketing departments don't always possess the skills needed to develop and deploy successful content marketing initiatives. As you know, content marketing and SEO strategies are necessary for every business looking to remain competitive for 2018 and beyond. Here we uncover 3 important content marketing roles your company should hire to expand the reach of your content, elevate your organic search rankings, and increase the number of high-quality leads generated.
The Value of an Effective Content Marketing Team  
According to Dean Jones, co-founder, and CEO of GlamCorner, his business's revenue tripled once he began to invest in personalizing his customers' experiences; which included filling his content marketing roles to create and deliver content-curated email marketing campaigns.
But simply having professionals create compelling content for your company won't be enough. Your company also needs Tech talent who can improve your website's SEO performance and search engine rankings. These professionals should have extensive SEO knowledge, experience with tools like Google Analytics, and an understanding of the latest trends, like contextual search implementation. After all, the only way to develop successful content marketing campaigns is to have an effective SEO strategy.
Currently, there are 2.62 billion consumers on social media platforms, with many experts expecting this number to rise to over 3 billion people by 2021. Your company needs professionals who have the content and social media marketing skills required to attract and retain these consumers successfully.
Having talent skilled in SEO, social media marketing, and content marketing will not only help your company create and deliver enriching content marketing campaigns. But will also set your business apart from your competitors in search engine results.  
Essential Content Marketing Roles
Here are 3 essential content marketing roles that can help your business boost your marketing efforts and enhance your target audience's online experiences:
Social Media Analyst: A key part of any good content marketing strategy is understanding the results of your social media campaigns. This is why the Social Media Analyst role is so crucial. These professionals possess the social intelligence needed to turn your company's social media marketing data into actionable insights to help drive increased engagement and click-through rates.
Content Strategist: Any good Content strategist will be able to develop strategies based on your company's objectives and the needs of your consumers. Yet content isn't all they should know; These professionals should know how to combine technical SEO, and SEO analytics to provide tactical and strategic support to your marketing team with the end goal of improving the business's presence in organic search results.  
SEO Specialist: Since search engines are continually changing, these specialists stay up-to-date on the latest changes and can increase the level of traffic to your company's website by targeting keyword trends and optimizing content. Your SEO Specialist will monitor industry trends, along with measuring and reporting on how effective your SEO strategies are when it comes to lead generation.
If your business is looking for professionals who can enhance your content marketing, contact Mondo today. Our Technical recruiters can help match your business with the specialists who can develop, analyze, and deploy enhanced content marketing and SEO strategies.