How to Craft An Inclusive Work Culture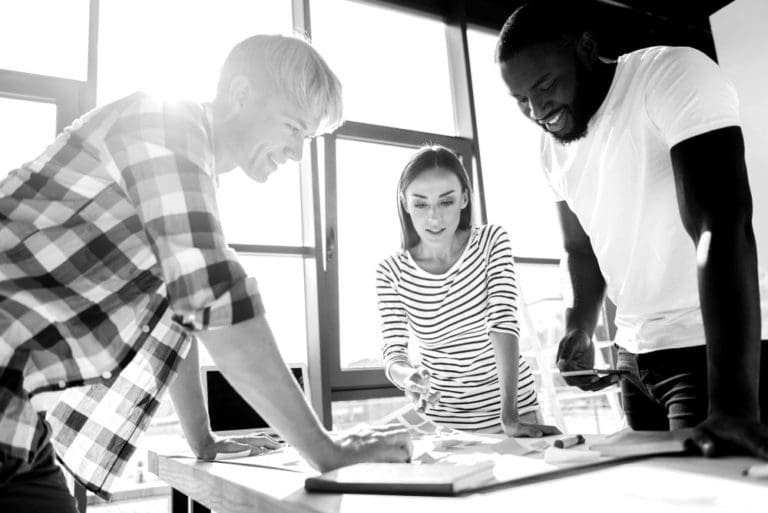 With the growing Tech talent gap and an estimated one-third of the nation's IT professionals predicted to set their sights on new career opportunities this year, many industry giants like Google, Facebook, and Uber are seeking new ways to retain their Tech professionals. These forward-thinking businesses are learning they need to create an inclusive work culture to maintain the talent they have, attract new talent, and increase their companies' overall profitability.
How to Identify a Toxic Work Culture
The problem for many companies is that sometimes those in charge fail to realize when their business has taken on a toxic work culture. Nike, one of the most successful footwear and apparel companies around the globe, failed to recognize the signs of a toxic work culture, that enabled harassment of female employees. They were unable to understand the importance of empowering both genders in the workplace so that when making business decisions, like cashing in on the women's athleisure trend, the female consumer was not considered in the same way as their male counterpart and the company fell behind and lost out on revenue as a result.
If you wish to remain competitive in today's crowded marketplace, you must learn how to spot the signs of a toxic workplace, such as pessimism, gender inequality, unnecessary competitiveness, and a lack of mutual respect, and work to combat these in your company's culture or risk decreasing employee satisfaction, productivity, and innovations.
Several recent reports have revealed one of the biggest reasons for the lack of Tech retention across the industry is employee mistreatment, which is always at the heart of a toxic work culture. In an inclusive workplace, your Tech professionals are more likely to feel respected, and empowered to grow both professionally and personally. Learning how to create an inclusive work culture for all of your professionals can help increase retention, boost revenue, and bolster innovations. Here are a few ways your business can foster an inclusive work culture for your employees that stimulates innovation through the diversity of ideas.
Prioritize Work-Life Balance
A key to developing an inclusive culture is remembering that employees need time to relax and unwind, which is why providing a work-life balance is so crucial. The Tech industry is known for throwing trendy perks at employees, but your Tech talent likely prefers taking time away from the office over ping pong tables and free lunch.
Offering paid time off, telecommuting options, and flexible scheduling will directly impact your employees' well-being, helping them come to work refreshed, energized, and excited to collaborate. Giving your talent the opportunity to better balance life and work, shows your company values them as individuals, not just business assets. prioritizing the need for improved work-life balance will result in your employees trusting you more and thereby more willing to assist in creating a positive experience for everyone.
Hire a Chief Diversity Officer
Not every Tech company has the time or resources to work on their inclusion issues. Which is why onboarding a Chief Diversity Officer (CDO) is a great next step towards inclusion. CDO's are responsible for not only increasing a company's diversity but also overseeing your company-wide diversity training to curate a work culture where all employees can be productive, respected, and feel safe in their work environments.
Companies like yours are hiring CDOs and learning that this C-level does more than just bolster soft skills among your specialists and increase PR appeal. In fact, a study conducted at the beginning of the year by McKinsey & Company revealed that businesses that create more diverse work cultures are 15 percent more profitable than their competitors who saw inclusion as an unnecessary soft skill.
Embracing an Evolving Inclusive Work Culture.
Like most things concerning technology, the way we work is constantly changing, which is why your culture will constantly need to evolve in order to maintain an inclusive work culture. One way to help your culture organically grow is to encourage and celebrate subcultures. Your overall culture will set the framework, while subcultures allow new and entry-level employees to feel involved in the development of new work traditions.
Communication will be the determining factor in how your Tech business's culture evolves or transforms. The thing to remember is, it isn't just about giving feedback to your employees, your company must be ready to receive feedback as well. Taking the time to understand what your employees value will help you create an inclusive culture that evolves with your workforce and their needs. Creating this dialogue can not only create an inclusive work culture but will also drive improved brand reputation rates, increase retention, and also help attract new, in-demand talent.
If your Tech business is ready to focus on diversifying your workforce and creating an inclusive work culture, contact Mondo today. We source talent from various networks, connecting you to a more diverse pool of in-demand Tech professionals.