The Top 3 Cybersecurity Salaries of 2019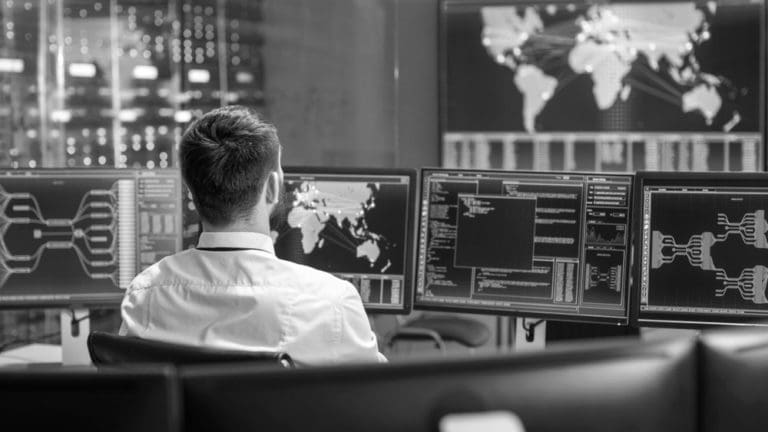 Thanks to evolving technologies like artificial intelligence, augmented reality, and even blockchain, our day-to-day lives are now easier than before and business operations have been streamlined. However, these technologies are also used to carry out crippling cybercrimes, like XSS attacks, cyberattacks on IoT devices, and file-encryption attacks powered by GandCrab malware. To protect your assets — especially your bottom line — from these cybercrimes, now's the time to learn how to attract, hire, and retain the cybersecurity talent you need by uncovering the top cybersecurity salaries of 2019.
The Top Cybersecurity Salaries of the Year
Industry experts and research firms predict a continuation of the ongoing national Tech shortage of qualified cybersecurity professionals. Meaning the companies you compete with will be looking to onboard the same security candidates you'll be interviewing as well. Your business will need to uncover the top cybersecurity salaries of the year to ensure your enterprise has the insights needed to attract and retain these professionals successfully. In turn, this will help you gain a competitive edge, where you're able to onboard in-demand professionals before your competitors can.
If you're looking to protect your data, remain competitive, or expand your cybersecurity team, here are the 3 top cybersecurity salaries of 2019, so you have the insights you need to net the talent you lack:
Application Security Engineer. These professionals top the list of highest-paying cybersecurity roles with their average salaries ranging from $120,000 to $182,000, according to our 2019 Salary Guide. These engineers are the ones who are securing your software and ensuring that all programs and software used follow your company's privacy and compliance constraints. To continue delivering innovative products and services, your business will need to onboard a high-end Application Security Engineer.
Network Security Engineer. The next role on the list of the top cybersecurity is the Network Security Engineer position. On average, these professionals make anywhere from $115,000 to $173,000. The demand for these professionals continues to grow with the rise of ever-evolving cybercrimes and is becoming a vital role in the protection of data. Network Security Engineers are primarily tasked with protecting your networking systems from potential hackers and identifying any vulnerabilities they might exploit in the future. With an intensive knowledge of back-end infrastructures and various cyberattack types, Security Engineers will help your business avoid and mitigate the damage done from these attacks.
Cybersecurity Analyst. According to our 2019 Salary Guide, Cybersecurity Analyst salaries range from $100,000 to $150,000 on average, and they are well worth the investment. Your Cybersecurity Analyst is responsible for detecting and preventing cyberthreats across your organization. Their role requires constant research to stay on top of the latest cybersecurity updates, best practices, and evolving threats. Cybersecurity Analysts remain vigilant while running continuous diagnostics on your company's devices to identify any potential threats and can also help you mitigate these threats by conducting regular cybersecurity risk assessments to identify current and future vulnerabilities before they're exploited.
Cybercrimes and attacks that pose a threat to your enterprise data and assets are evolving every day. Which is why onboarding all three of these cybersecurity roles is more than worth the investment and resources. If your business is looking to hire Application Security Engineers, Network Security Engineers, or Cybersecurity Analysts, contact Mondo today. Our recruiters are connected to an array of both active and passive cybersecurity talent with the specialized skill sets you're looking for.