Employer Branding: Are You Attracting Talent Effectively?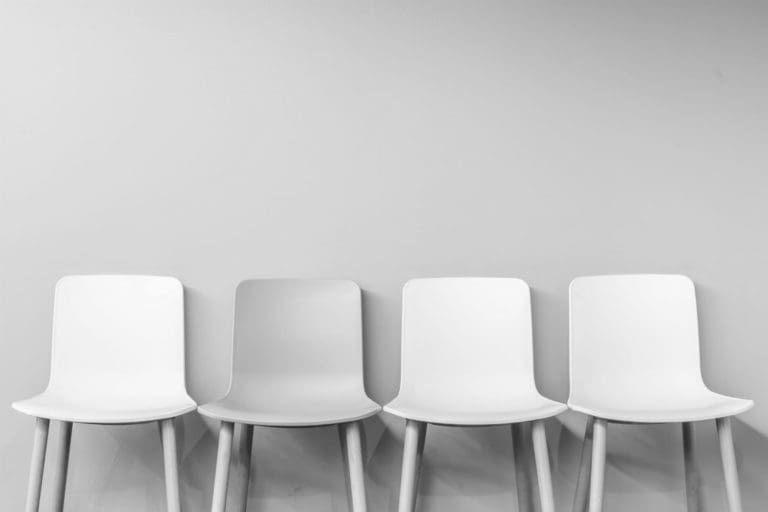 Finding it hard to attract the niche IT, Tech, or Digital Marketing talent you need? We know the struggle. While you could argue the talent gaps are to blame (and they probably are part of the issue), the real problem could be your employer branding. In fact, competitors with positive employer brands net twice as many applicants as businesses with negative employer brands, according to an analysis by Betterteam.
Avoid a hiring panic by learning from the best of the best when it comes to employer branding and following the insights we've uncovered after 17 years in the staffing and recruiting industry.
Is Employer Branding Really That Important?
For those who don't know, employer branding, unlike consumer branding, focuses solely on promoting a business as the employer of choice for a targeted talent group the company wants to recruit and retain.
In an age of job-networking sites like LinkedIn with thousands of daily applicants, expansive internal recruiting teams, and external recruitment and staffing services (yes, we are talking about ourselves here), many businesses simply don't prioritize employer branding because they don't see the ROI it offers.
So, is employer branding really that essential to get you the talent you need? In short, absolutely.
Experienced recruiters across our ten nationwide offices have difficulty filling positions with high-end talent for companies with a negative employer brand. When asked about the challenges faced when filling these types of roles, Shalom Berkowitz, the Lead Technical Recruiter in Mondo's NYC Headquarters, said the main challenge "is the sell to the candidate." He continued, "If employers have a negative brand, then people are well aware, even candidates that are interviewing. Because of that reason, they do research, they go through Glassdoor, and they'll tell us they think the company has the wrong or negative brand, so they don't want to continue to pursue that role."
Companies with a negative reputation or poor employer brand should expect to spend at least 10 percent more per hire, according to a recent study by the Harvard Business Review and ICM Unlimited. Think about it this way: If you have 10,000 employees, you will then need to spend as much as $7.6 million in additional salaries to make up for your negative employer brand. And most often, increasing the salary to net the talent you want won't be enough. When asked about his experience with high-end candidates being offered higher salaries to accept positions for negative brands, Berkowitz said, "While more money could help, it usually doesn't win over the candidate."
Having a strong employer brand, on the other hand, results in an increase in the quality of hires by 9 percent, according to a CEB study. Which means the most qualified applicants will always prefer employers who showcase they are a business worth working for through employer branding, even if that means taking a pay cut. Berkowitz discussed seeing this happen in some of the roles he's worked on, "There have been times where the employer has come back with a lower rate and the candidate's willing to take it because they understand that they'll be working with a great team, there's room for growth, and they just really want to work for the company." He continued, " I recently had that happen with a popular music-based company. Because of the employer brand and because of the team, the candidate was willing to sacrifice on certain things because he really wanted to work there."
Learn From The Best
The first step in identifying how to step-up your employer branding game is to look at what the best companies are doing. LinkedIn recently announced their global list of the 2017 Top Companies for employment determined by how well-known each business is, how much interaction their content receives on the platform, how much interest their job postings generate, and how well they retain new hires.
For the US, the top seven companies in order of rank are Alphabet (Owner of Google), Amazon, Facebook, Salesforce, Uber, Tesla, and Apple. It's no surprise that more than half of the top 50 companies are made up of tech-based organizations since they are at the forefront of innovation, are newer, and have focused on building a strong, unique employer brand that attracts top applicants. But how have they built such strong employer brands? Take note:
Google. Or Alphabet, as it's known on the list, has all the new-age perks you've heard of and even had a movie made of their one-of-a-kind interview process, but that's not what built their attractive employer brand. Their commitment to company culture has. Their oft-discussed "20% time" policy, where employees can devote 20 percent of their time to being creative rather than task-focused, coupled with their renewed focus as of late to drive out an apparent bro-centric atmosphere proliferating in Silicon Valley, and their exhaustive Google Careers page which speaks to each individual applicant have all worked together to build a brand everyone wants to work for.
Salesforce. Ranked fourth in LinkedIn's Top Companies list, Salesforce has brilliantly focused on their employer branding strategy from the beginning. The company has attracted unparalleled Tech talent thanks to their commitment to an inclusive, equal, and philanthropic-driven culture, which is evidenced by the thousands of positive reviews referencing it on their Glassdoor page. To end the pay gaps affecting 11 percent of employees resulting from the gender disparity in place at the 14 companies they acquired with more than 7,000 employees altogether, the cloud-based software company invested $3 million this year to reach gender parity company-wide. The company also gives its employees eight paid days off annually to give back to causes they find meaningful. To highlight these incredible initiatives and attract interested applicants, Salesforce regularly posts about them on their culture-focused Instagram.
Now What?
Sure, you're not Google or Salesforce, and maybe you don't have $3 million to solve any gender pay gaps at your business. But there are employer branding tips you can steal from these Tech industry giants. Take a look at a few of the favorites we've implemented here at Mondo that resulted in immediate, positive impacts on our employer branding:
Collaborate on employer brand ownership. A key hurdle preventing businesses of all sizes from having a successful employer branding strategy is a miscommunication over who should own it. HR tends to think they do, the CEO thinks it's their brand, so their responsibility, and Marketing handles social (AKA a key channel to communicate your employer brand), so they will need to be involved as well. Rather than forcing it on one department, have regular communication and collaboration between departments on employer branding efforts. Have the CEO dictate core elements to be communicated, HR provide what current applicants are looking for, and Marketing present these details through social media, ad, and employee-based strategies.
Incorporate current employees. Over 70 percent of people trust what employees say over brand ads. In that sense, what employees are saying about your business on your Glassdoor page or elsewhere online is extremely important. Michael Meade, an experienced Technical Recruiter II in our NYC Headquarters, has seen this firsthand. "I've had highly qualified candidates pull themselves for an opportunity after an interview or initial research of the company where they found negative reviews," reports Meade. Which exemplifies why both Google and Salesforce incorporate employee engagement in their employer branding. They showcase unique employee experiences and perspectives via video content, Instagram posts, and Tweets that provide real-life examples of why their employees love where they work and encourage them to leave reviews on company social and Glassdoor pages. Your internal employees are a free, invaluable resource in elevating a generic employee branding strategy.
Increase interest in job postings. Stop posting redundant, run-of-the-mill job postings. You should market your brand as a generic place to work by using the same repetitive job posting templates as everyone else. Review your job descriptions and identify where you can infuse interesting aspects of company culture to help make them stand out.
Integrate retention resources. From Day 1 for a new hire, the priority should be to provide them with the resources they need, so they stay with you as long as possible, along with improving the retention rates of your current employees. Retention is a key indicator of the inside workings and culture of any business, which Meade sees firsthand when recruiting. "A lot of times, the reasons candidates pass on an opportunity are solely based on negative reviews and the turnover rate at a company," says Meade. To boost retention and improve your employer brand, identify how to make the new-hire transition smoother, provide professional development opportunities, highlight internal career advancements, and prioritize hiring within. All of these elements will add to your employer brand and instill a sense of loyalty and respect among your employees to the business.
You have more control over your employer brand than you may have realized. It's more important now than ever before to ensure your employer brand is in-line with how you and your employees see your business, or you could end up with a culture crisis on your hands like Uber and a reluctance from top talent to apply for any available positions. Follow the professionals when it comes to implementing an effective employer branding strategy and the tips we've outlined above, and you'll be surprised to see the impact it has on your ability to attract and retain the talent you're lacking.
If you're having difficulty attracting the high-end, niche IT, Tech, or Digital Marketing talent your business needs, contact Mondo today. We'll match you with highly qualified candidates you won't find anywhere else.