3 Strategies To Enhance Your Enterprise Cybersecurity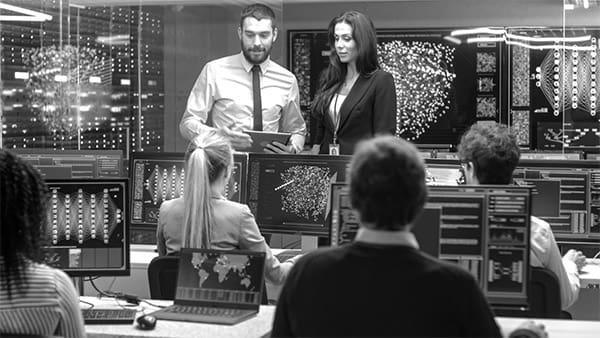 Today, almost every sector around the world relies on compiling, analyzing, and storing sensitive data. This increased reliance on and value of this data has driven hackers to develop and deploy sophisticated cyberattacks. In fact, there have been over 600 reported data breaches this year alone. Clearly now is the time for your business to uncover enterprise cybersecurity solutions that can help you mitigate and defend against future attacks.
Impactful Enterprise Cybersecurity Strategies
The Identity Theft Resource Center report there were over 22 million records exposed this year through hacks and breaches. Uncover how these 3 strategies can enhance your enterprise cybersecurity and help keep your company's most valuable asset protected:
Assess Your Cybersecurity – The first step in protecting your enterprise data is understanding what threats your business may face and why. This is why a risk assessment is a crucial defense tool. Through this on-going test, you'll uncover potential threats, enterprise vulnerabilities; plus mitigation and recovery options. In other words, assessing your cybersecurity helps safeguard your valuable information and company's reputation. You can assess your enterprise cybersecurity by uncovering any potential risk or weak spots, then stimulating how your security systems react and respond to a simulated attack.
Invest In Smarter Tech –  Though your company's size and budget will factor into how much you can spend on your enterprise cybersecurity, you must also understand that your business will need to invest in smarter Tech to remain protected. Investing in intelligent tech will help you uncover new solutions to protect not just your data but endpoint security systems, firewalls, back-up solutions, and encryption software. Your company can start by investing in tech that gives you application control to prevent malicious app downloads and ensure employees understand the importance of simple security measures like two-step authentication and password-security. By making this investment, you are emphasizing the importance of your security to all employees not just your security teams.
Create a Cybersecurity Culture – Despite the well-documented rise of data breaches, 84 percent of IT security decision-makers surveyed reported that their companies could be more secure, according to our 2018 IT Security Guide. Your company must ensure there is a cybersecurity culture; this way you identify and disable any possibilities of internal threats, which can be a critical threat, but also you'll get your employees to buy into the company culture and safety. Everyone from your Data Scientist to your Sales Associate will play a part in your defense plan. Creating a cybersecurity culture is as easy as having all employees involved in quarterly security assessments and having regular cybersecurity training sessions with your IT department.
Roles to Enhance Your Enterprise Security
Now that you know how these three effective strategies can assist in fortifying your company's defenses, here are a few roles that can help successfully deploy these protective cybersecurity plans:
Information Security Analyst
Your business will need an Information Security Analyst to create impactful enterprise cybersecurity assessments and developing a security-centric culture. These professionals will work with your security team to map out and execute, security plans and risk assessments, while also making sure all employees are up-to-date on new security trends and data handling methods.
Security Engineer
With an intensive knowledge of back-end infrastructures and various cyberattacks, Security Engineers are responsible for protecting your network systems and overall data infrastructure. You'll need to hire Security Engineer to discover vulnerabilities and weak spots, but also because they will be the ones who help you uncover which smart tech makes the most sense for your business to invest in.
Business Analyst
The bridge between the enterprise and the information, the Business Analyst (BA) position, is a crucial, in-demand role every company needs. The BA engages with both business leaders, employees, and consumers to understand how to enhance a company's processes, products, services, and solutions. With your data always in mind, these professionals can help you create a culture that knows how to properly use and store data while ensuring assessments and investments are best fits for your company and its goals.
Have no doubt that assessing your risks, investing in better Tech, and cultivating a culture where all of your employees follow best cybersecurity practices will positively impact your defense systems, brand reputation, and bottom line as well. If your business is looking for Tech and IT talent to help enhance your enterprise cybersecurity, contact Mondo today. The cybersecurity professionals in our network have the experience and tools needed to help lower your chances of falling prey to a malicious breach or hack.