Facebook User Data & Cambridge Analytica: Everything You Need to Know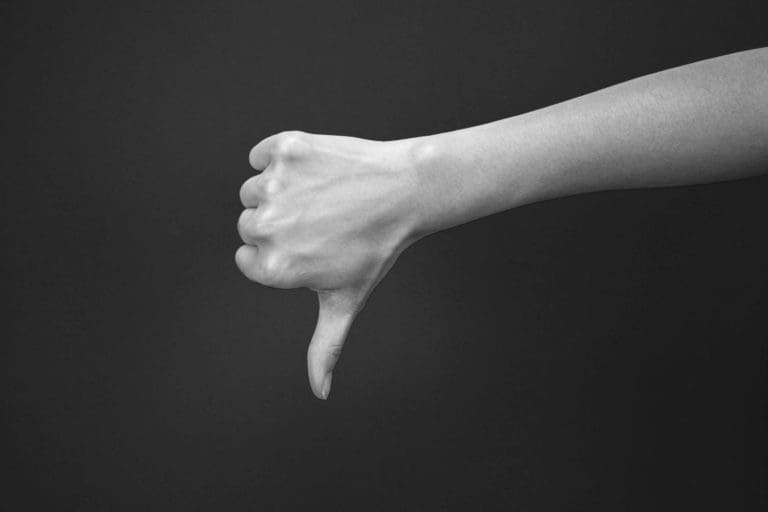 It seems Tech golden boy & Facebook CEO, Mark Zuckerburg, has now become public enemy number one. Ok, so maybe that's a bit dramatic but the latest Facebook user data scandal involving political marketing firm, Cambridge Analytica, hasn't stopped making headlines since news broke earlier this week the firm obtained and misused the data of around 50 million users in 2014 and 2015 under false pretenses, breaking Facebook's rules. Although the politically-motivated element of this user data breach is extremely worrisome, the privacy violations of users and the ongoing conversation about whether our online data is ever really safe are the primary concerns for Tech and Digital Marketing insiders and Facebook's 2.2 billion users.
So, What Exactly Happened?
To understand how the Cambridge Analytica and Facebook user data breach happened, you have to understand Facebook's history with user data access. Back in 2007, Facebook allowed app creators and academics almost free range to the platform and user data, while allowing researchers and marketers to perform independent studies. Things changed in 2015 when Facebook cited user privacy issues and reduced access to data.
What happened in 2015 to scare Facebook into severely limiting external access to billions of users? The social media giant learned Aleksander Kogan, a psychology professor at the University of Cambridge, broke data privacy policies when he shared Facebook user data pulled from an approved personality-prediction app called, thisisyourdigitallife, with Cambridge Analytics and others. The data included information on people who downloaded the app and nearly 30 different data points on those user's Facebook friends. How did they source the data? Users let them by agreeing to the familiar app download screen on Facebook requesting access to their About section, Friends list, and more. (Time to start thinking twice about clicking those checkboxes…)
Facebook ordered the data to be deleted by Cambridge Analytica, which they agreed to do. Turns out, they didn't delete it and might have been using it to target users on the platform with political advertisements based on the data since 2015.
Why This Matters
User data privacy, regardless of where it's being sourced from, is a widespread, global concern. However, it is incredibly significant when discussing Facebook considering they have access to one of the largest user data sets in the world given their 2.2 billion user count. Basically, whatever users voluntarily provide to Facebook or interact with on Facebook becomes part of a user profile that can be accessed by developers and targeted by advertisers who utilize Facebook's marketing tools.
While Facebook launches various efforts to try and stem the breaches of their user's private data and notify the users whose data was obtained by Cambridge Analytica, many experts think it's too little too late, and the existence of the data ecosystem itself is the issue. "It's the whole nature of this ecosystem. The data travels. And once it has spread, there is no way to get it back," Paul-Olivier Dehaye, a privacy expert and co-founder of PersonalData.IO, told reporters. And Zuckerburg, to an extent, agrees. He told Wired the data Cambridge Analytica obtained "wasn't watermarked in any way," meaning it could've been shared with others. And Zuckerburg went on to say that if Kogan had passed on some type of derivative of the data based on his own scoring system, Facebook wouldn't have known or been able to find it.
The only solution available to Facebook now is to try and get the leaked data back is by launching an investigation into the tens of thousands of apps that have collected large amounts of user data. Auditors will analyze the suspected servers and interrogate the businesses about their practices. But even Zuckerburg admitted, "Like any security precaution, it's not that this is a bulletproof solve." He specified one process by itself won't be able to find "every single thing" but he hopes it will be a strong deterrent and "make it a lot harder for anybody to misuse the data."
What The Facebook User Data Scandal Means for Digital Marketers
This Facebook user data scandal will likely have a significant impact on today's Digital Marketing experts that rely on the platform for highly personalized (and profitable) online campaigns through precision marketing. With regulation of the social platform being called for by government officials, the public, and even Zuckerburg himself, marketers are waiting to see if Facebook changes the way it uses data or how its ad products work before making decisions about whether marketing on the platform is still profitable. A potential change of limiting access to third-party measurement on the platform could impact how much brands are willing to pay for ads, which is the core revenue-generating source for Facebook.
However, analyzing and reevaluating how a business acquires and processes personal data should now be at the top of every marketer's to-do list. As consumer trust in the practices of Big Tech continues to lessen and the demand for enhanced security of private user data increases, the impact will be felt across all industries that rely on Facebook and Google, the two most popular and effective sites in the world, for ads, online presence, and exposure to new audiences. Marketers, specifically, must look at how they use Facebook user data and evaluate which tactics still provide the reach they need, without the liability that now comes with marketing on the platform.
Considering the global reach of Facebook, it's likely that even the addition of regulation and data policy changes won't force Marketers to look elsewhere since no other website comes close to offering the in-depth, user-specific data it provides. Instead, it's likely innovative Marketers will benefit most by collaborating with websites like Facebook and Google to work toward positive change rather than joining the current #DeleteFacebook boycott.
If you lack the latest Marketing expertise on your team to navigate the ongoing changes to online marketing campaigns, contact Mondo today. We have exclusive access to the latest high-end, niche Digital Marketing experts you need now more than ever to ensure your strategies comply with future regulation, while still providing you with the data you need to drive website clicks and increase revenue.