Staying On Brand: Effective Steps to Hire a Graphic Designer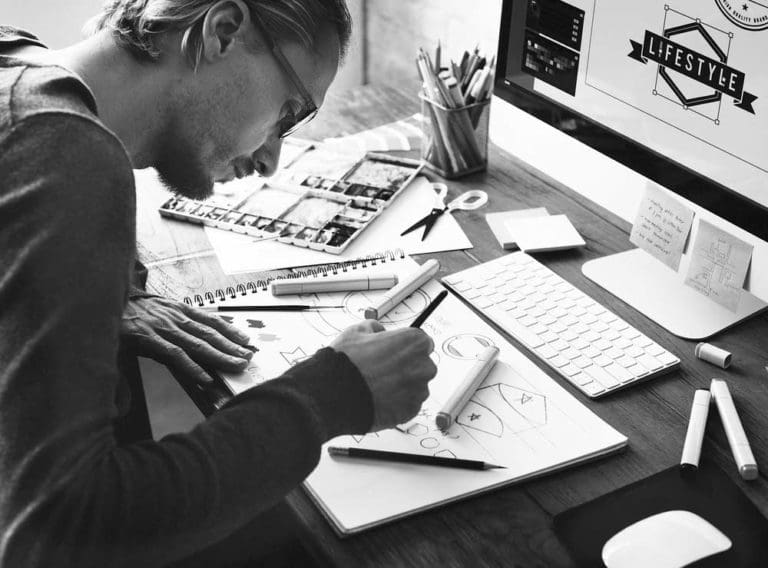 There's no doubt that the world we live in has never been more digitally connected than it is now. This means it's important that everything from your website to branding, social posts, and mobile apps are designed to attract clients and lead them to purchase or interact with your services, products, and solutions. An Adobe report revealed that 59 percent of consumers would do business with a company based on how their site was designed. It's clear in order for you to be able to increase revenue, reach a larger audience, and achieve brand cohesion, your business must learn how to hire a graphic designer effectively.
Why Hire a Graphic Designer?
Still not sure if your business needs to invest time, money, and resources in learning how to hire a graphic designer? Well, 46 percent of the participants from the same Adobe study said they wouldn't purchase from a business with a poorly designed website.
Obviously, you need to keep your core enterprise objectives in mind but focusing on hiring a graphic designer won't interrupt this. In fact, having a professional who can effortlessly create high-quality design and UX elements across various platforms will help you reach your business goals and attract new customers; As IBM's former CEO Thomas John Watson Jr. once said, "Good design is good business."
Your company's digital marketing is essential, but any CMO will tell you, you only have a few seconds to capture potential consumers' attention. A graphic designer can create unique visuals that will cut through the noise and info bombarding the social media users you're looking to target and attract.
Practical Strategies to Hire a Graphic Designer
Having the tools to secure an effective Graphic Designer will help you more effectively communicate your brand by creating enticing email templates, and attract new customers by updating the UX design of your site and producing branded social media content for increased engagement. Here are a some effective tips to help you hire the graphic designers you need:
Identify Your Needs. First things first, before you start interviewing potential employees, you and your team of hiring managers need to have a concrete idea of the design requirements of your upcoming projects. This way, you know the skill level needed, and can avoid interviewing or hiring designers who aren't qualified, are unable to connect with you brand, or can't deliver the quality work you're looking for.
Appeal To Gen Z. It will be crucial for your company to attract and retain the new generation of design talent. That means you will need to look towards college grads, who are a part of Gen Z. 98 percent of Gen Z participants in a Dell Technologies survey revealed they were using technology as a part of their everyday formal education; meaning designers from this generation live, breathe, and sleep all things digital.
Get Competitive. Other businesses in your industry will be looking to hire a Graphic Designer too. To beat the competition, you'll need to successfully and effectively attract these potential employees before they do by offering competitive salaries. Resources like our 2019 Salary Guide can provide exclusive insights into the average salary range for designers, helping you secure the creative talent you need with your first offer.
Learning how to hire a graphic designer is crucial to remain competitive and have a successful year. Identifying your design needs, recruiting college grads, and offering competitive salaries can help you find the talent you need. If you lack the time or resources to source the top design candidates, contact Mondo today. Our recruiters are connected to both passive and active graphic designers who can help elevate your company's design efforts.