The Most Valuable Cybersecurity Roles to Hire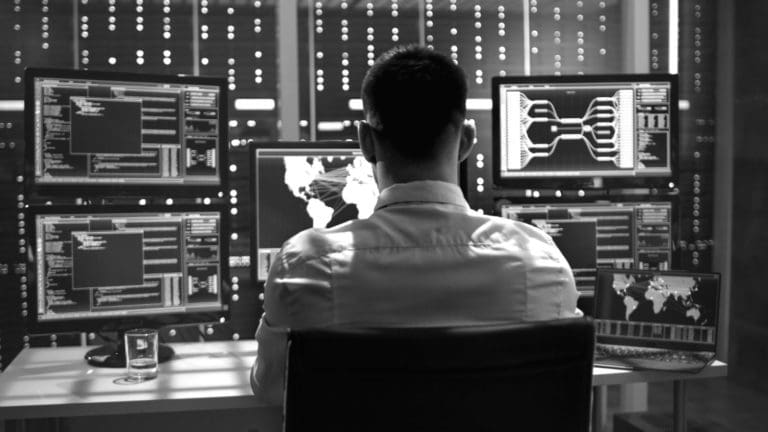 There's a reason 91 percent of organizations are increasing their cybersecurity budgets in 2021. The global shift to a remote workforce in 2020 exposed new types of vulnerabilities that hackers were quick to exploit, made evident by the 358 percent increase in malware attacks and a 435 percent increase in ransomware attacks. Aside from that, the average cost of a data breach in the U.S. in 2020 ballooned to an estimated $8.64 million, according to a 2021 IBM and Ponemon Institute study.
If you think your enterprise organization is protected from the rise in cyber threats after making additional investments in 2020, think again. Almost 80 percent of senior IT and IT security leaders believe their organizations lack sufficient protection against cyberattacks despite increased IT security investments made in response to the new challenges presented by a fully remote workforce, according to a new IDG Research Services survey.
When it comes to protecting the most valuable assets at your enterprise, it's critical to have a fully built out team of the most valuable cybersecurity roles who are equipped to analyze, identify, prevent, and mitigate security threats.
"The question is not whether or not you're going to be hacked, but are you ready? Are you going to be able to very quickly make decisions about what to do next," Heather Adkins, Google's Information Security Manager, told audiences at TechCrunch Disrupt SF.
The State of Cybersecurity Threats in 2021
According to Adkins, the likelihood of enterprise companies becoming a cyberattack victim is not just high, it's inevitable. This has been made abundantly clear for healthcare organizations as 90 percent have reported at least one security breach in the last three years.
Alarm bells have been raised about increasing attacks on U.S. infrastructure for years but we witnessed what happens when that threat becomes real with the 2021 Colonial Pipeline cyberattack. Contrary to some expectations, the goal of the criminal extortion ring was not to impact the economy but instead—as is often the case—to hold the corporate data for ransom. Not only did the cyberattack cost Colonial Pipeline $5 million in ransom payments to recover the hacked data, but decrypting that data and turning the pipeline back on resulted in the extension of the fuel insecurity that spread rapidly on the East Coast after news of the attack.
In June of 2021, Electronic Arts (EA)—one of the largest video game publishers—had source code used in the game engine that powers titles like FIFA and Madden stolen by hackers. Peloton, Volkswagen, and McDonald's also suffered data breaches during the same month, showing just how common and effective cybersecurity attacks are against major enterprise organizations despite their significant cybersecurity investments.
So, what's the best defense for your organization? Investing in and retaining the most valuable cybersecurity roles today.
The Most Valuable Cybersecurity Roles to Invest In
Here's a look at the most in-demand and valuable cybersecurity roles to hire for in 2021 and beyond, along with the latest salary insights from Mondo's 2021 Salary Guide to ensure you're offering competitive rates to the most in-demand professionals in the workforce.
Cybersecurity Engineer. Cybersecurity Engineers are the backbone of defense against cyber threats. They get directly behind the code to identify any vulnerabilities and what patches they can make to minimize performance issues or cybersecurity risks. These are the individuals that protect your business from open-source software hacks. The average salary for an experienced Cybersecurity Engineer ranges from $120,000 to $210,000.
Application Security Engineer. Application development security skills are projected to grow by 164 percent over the next five years, emphasizing the increased demand from employers for this skill set. Hiring these experts now will save you the increased spend you'll face later as their rates increase to keep pace with demand. For now, the average salary range for this cybersecurity role is $125,000 to $190,000.
Risk Manager. Engineers are crucial, but the importance of skilled Risk Managers can't be overstated. These individuals are what will prevent your company from incurring an $8.64 million data breach, which makes their average salary of $90,000 to $150,000 a minimal investment that will provide significant ROI.
Cloud Security Engineer. The increasing reliance on cloud computing for various business needs, especially given the current remote workforce environment, means this is one of the most valuable cybersecurity roles for any enterprise organization. The average salary for this role ranges between $80,000 to $150,000.
Threat Intelligence Analyst. Along with Risk Managers, Threat Intelligence Analysts are instrumental in protecting your organization and identifying new types of vulnerabilities or threats. Expect to offer a salary range for this role between $110,000 and $170,000, dependent on experience.
Although cyberattacks are becoming increasingly inevitable for organizations of all sizes, it doesn't mean you have to remain defenseless. Hire the most valuable cybersecurity roles today to mitigate the impact on your bottom line, brand reputation, and sensitive data when the next hacker targets your business.
If you're looking to hire specialized cybersecurity consultants or full-time experts, contact Mondo today. We'll match you with proven cybersecurity experts you won't find on job boards.