Improving Productivity: 5 Ways to Motivate IT Talent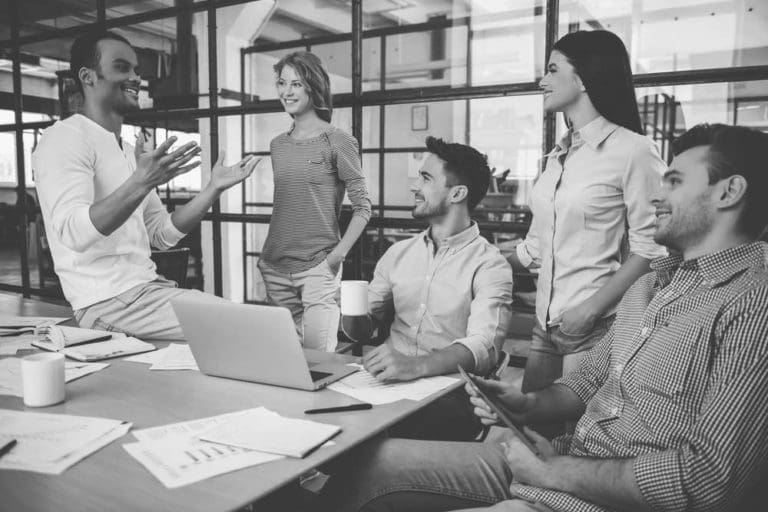 Whether you lead a team of four IT developers or a group of 25, you must ensure your teams are motivated to continue to generate revenue, increase your audience base, and create innovative products. Research from the University of California revealed that 70 percent of an employee's motivation is directly influenced by the managers leading them; so it's crucial your IT managers learn how to motivate IT talent who report to them if you want your business to remain successful and improve retention rates.
Why Motivate IT Talent?
Research from the University of California also revealed that motivated IT professionals were 31 percent more productive and had almost 40 percent more profitability compared to demotivated employees.
There's no mistaking the connection between your talent's motivation and your bottomline. If you've realized your employees are unmotivated, know it's most likely not because the company is failing or that they don't enjoy the work they do.
IT talent can become unmotivated when they don't feel connected to the business, they don't see the value in their work, or they aren't given the opportunity to grow and further develop their skill sets. Before you learn to motivate IT talent effectively, take the time to understand the reasons why they've become unmotivated in the first place.
Five Ways to Motivate IT Talent
It's time to get your management team aligned with your IT professionals. Case in point: 89 percent of Hiring Managers believed their IT professionals quit because they were offered more money, when in fact, 75 percent of employees reported that they left because of a lack of direction and motivation from their boss. If you want to retain your in-demand talent and motivate them as well, try some of these strategies:
Incentivize Employees
It's as simple as it sounds, people like being rewarded for their work. Many experts have noted that IT professionals are inclined to be more productive when they know that there will be something extra waiting for them afterwards. This can be as easy as offering extra vacation time or letting them work from home after successfully completing a project.
Enhance Your Corporate Social Responsibility
Companies that prioritize their corporate social responsibility motivate IT talent by ensuring their values align with their teams'. 73 percent of employees from a recent survey said they expect the companies they work for to help improve the economic and social conditions in their communities. How can your team be truly motivated if they don't believe your business prioritizes the same principles and values they do??
AI Adoption
A Gartner report revealed AI adoption and integration will recover 6.2 billion hours of worker productivity by 2020. Though many reports have come forward saying employees are weary of automation replacing them; they won't feel this way when these automations free them of monotonous tasks, which will boost their productivity and motivate them to continue to create innovative products that can appeal to your clients and increase your revenue.
Encourage PTO
Ask yourself this, can your employees really be motivated if they are experiencing burnout from routine overtime shifts or unrealistic timelines for projects? Encouraging PTO is necessary because it reminds talent to rest, recharge, and refresh. Those who spend time out of the office are more likely to come in motivated and ready to give their best to meet your company's needs. To effectively motivate IT talent you must have a practical PTO policy and reinforce the message that taking time off is encouraged and won't be penalized.
Prioritize Intersectionality
Intersectionality means taking into consideration that employees aren't all the same or one dimensional but multifaceted. Learning to motivate IT Talent is where you'll need intersectionality, in that you must view and approach each professional with an understanding of their various overlapping privileges and discriminations. You won't be able to motivate a cisgender, black man the same way you will motivate a member of the trans community, which is why intersectionality is key.
In today's fast-paced, competitive world you need to learn how to motivate IT talent to retain in-demand employees, increase productivity, and continue generating revenue. If not, your talent will leave due to a lack of engagement from management. Netting motivational managers isn't always easy, so if you're having trouble contact Mondo today. Our recruiters can connect you with the IT professionals who can motivate your teams today for increased success tomorrow.