Why Tech Talent Relocation Will Become Obsolete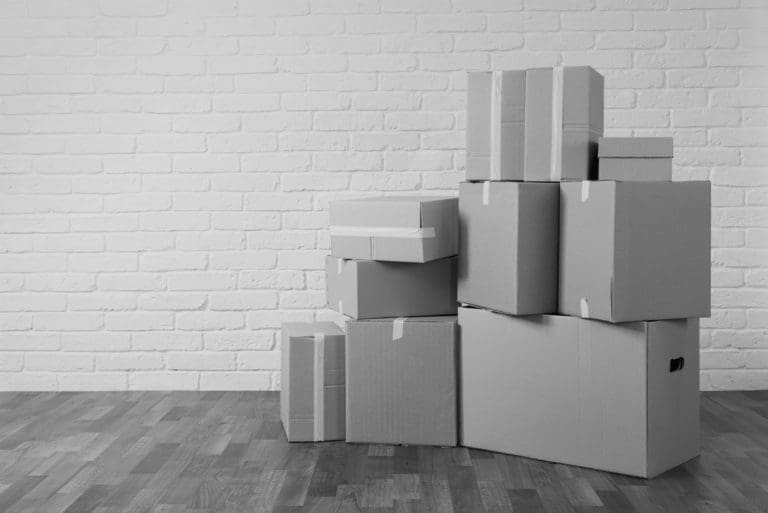 To net the skilled Tech talent you need, you've most likely considered or hired professionals outside your city, state, or even country and had to cover the relocation costs. Now, imagine that the locations of these experts no longer mattered. Tech talent relocation is viewed as an expense of the past. Borders, whether it be city, state, or country lines, no longer impact your ability to net the best Tech talent available. This future is possible, and it's coming sooner than you think.
The Growth of Remote Tech Talent
While remote or telecommuting employees is not a new trend, it is one that is rapidly picking up steam with recent technological advancements and a new emphasis on work-life balance from millennials entering the workforce. 68 percent of U.S. workers reported they expect to work remotely in the future and remote work among non-self-employed professionals has grown 103 percent since 2005. We've also seen an increase in demand for full-time, remote IT/Tech employees from our client base in recent years.
However, eating the cost of relocating the Tech specialists you can't find locally is still a significant component of the hiring process for various companies. According to Hired's 2017 report on hiring trends, Austin, a major Tech hub, had over 60 percent of their job offers going to Tech experts living outside the state. Similarly, 30 percent of Tech job offers from San Francisco-based companies were going to candidates outside the city. While relocating the candidates you need is common today, we predict the rates of remote Tech workers will rise dramatically with the refinement and implementation of AR-driven office spaces and tools
.The End of Tech Talent Relocation
As remote work has grown in popularity, telecommunication technologies, solutions, and tools have improved. Cloud-based solutions like AWS and Azure allow Tech specialists to access the data they need without being on-location. Enhanced video-communication tools like screensharing through Google, Skype, Apple's FaceTime, and more have made telecommuting and remote work more reliable and thus a reality for a wide array of professions, especially in Tech, where work is often siloed and completed more efficiently individually.
However, these tools are just the beginning of the possibilities for telecommuters or remote employees. Augmented reality (AR), or mixed reality (MR), depending on which definition you prefer is the key to making Tech talent relocation obsolete. To replace the need for on-site Tech experts, there can't be any disruption or negative effect on collaboration, communication, and technical capabilities between co-workers or departments. This is exactly what AR can provide.
Telecommuting is cited as one of the biggest drivers of transformation in the workplace, and the development of enhanced AR capabilities would disrupt and entirely transform the Tech workplace as we know it. AR presents the opportunity to create entirely virtual office spaces no matter your location. Plugging into AR could turn an empty room into a meeting with several Tech employees discussing and showcasing their work, code, or solutions on virtual whiteboards or screens. With access to all of the virtual tools, technologies, and solutions they'll need at home or in their preferred workspace, IT and Tech professionals would no longer be needed on-site without sacrificing collaboration or communication functions.
The Benefits of Ending Tech Talent Relocation
While some companies are holding onto the idea that innovation is only created when people physically come together in the workplace, studies actually prove the opposite. In-person meetings have been shown to stifle creativity since they result in what's called "anchoring," and independent thinking has been shown to drive innovation rather than collaboration. Many Tech-driven startups, like Automattic, the creators of WordPress, have paved the way for the end of Tech talent relocation by proving how effective remote work and telecommuting are at driving innovation and creativity.
And the benefits of ending Tech talent relocation don't stop there. It also results in:
Access to otherwise unreachable talent. Relying on remote employees means the last hurdle you need to overcome is time zone differences. The location of candidates will no longer impact your ability to hire them. Rather than paying to relocate a Tech expert to your area, save on those costs and instead hire them as a remote employee, expanding the reach of your talent nationally or even globally to otherwise inaccessible options.
Expansion of the Tech talent pool. Prioritizing remote employees means the talent pool of Tech specialists would actually expand by incentivizing millennials who value work-life balance to enter the Tech sector and allowing older employees to continue working longer.
Cost savings. Not only will your company save on relocation expenses, but you'll also be able to drastically cut overhead costs, especially for new IT/Tech startups, by hiring remote teams rather on-site teams. Through the use of AR technology, you'll require fewer devices, hardware, and real estate for your business to thrive and grow. According to our placements, remote employees often receive lower rates than on-site workers, which means more savings and increased ROI. In fact, if professionals with telecommuter-friendly jobs did so just half the time, a typical business would save at least $11,000 per person per year and telecommuters would save between $2,000 and $7,000 a year.
Increased employee retention. Remember Automattic, the startup behind WordPress, mentioned above? They boasted 100 percent retention in both their design and growth departments credited to their remote work policy. Work-from-home policies have repeatedly been proven to improve employee satisfaction and retention rates across various industries and countries.
Increased diversity. We've covered the lack of diversity in Tech and potential solutions to this ongoing problem before. However, the end of Tech talent relocation and the transition to an entirely remote workforce would increase gender diversity by eliminating the need to live in a certain zip code, removing the problem of childcare coverage by allowing WFH, and removing the obstacle of male-driven work environments that have been known to isolate female employees.
Looking Ahead
It will be interesting to follow the trends relating to relocation and remote work for Tech professions as AR technology continues to be refined and enhanced for business purposes. Our insights and the data of various studies point to the end of Tech talent relocation in the near future and the rise of entirely remote IT and Tech departments. Only time will tell how quickly the marketplace adapts to these trends, but companies open to adapting the way their employees work early-on will stand to benefit the most.
If you lack the skilled IT or Tech talent your company needs, contact Mondo today. No matter your location, we'll connect you with the specialized remote candidates you need now.