Breaking In: How to Land a Job in Digital Marketing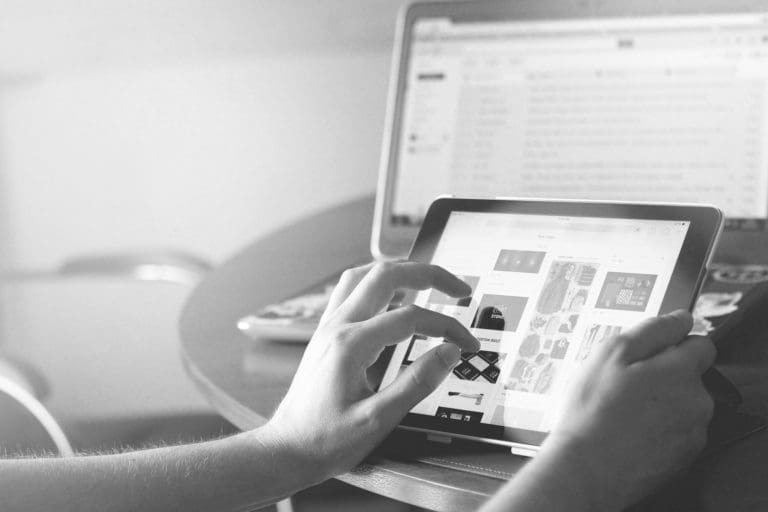 With an ever-growing emphasis on digital marketers to drive results, it's a thrilling time to be in the industry. Mondo's recent Future of Digital Marketing survey polled 200+ digital marketing executives about the evolution, with 80% reporting plans to increase their budgets within the next 12-18 months. For those looking to join the world of digital marketing, now is the time to strike. And while the path might not be as straight as that of a doctor or lawyer, there's plenty of concrete ways to get a leg up on the competition and land the job you want.
KNOW WHAT YOU'RE GOOD AT
Digital Marketing is an umbrella term that encompasses a wide array of positions within analytics, digital ops, web/mobile development, content creation, graphic design, and social media. Luckily for those hoping to break into the business, this means there's plenty of room for different skillsets to shine.
English majors can easily become content strategists, communication majors SEO directors, math majors marketing analysts. Do some self-exploration in order to hone in on where you can best contribute to a digital marketing team. Nothing speaks louder in an interview than the passion and self-assurance that comes from believing in your ability to do a job well.
BE YOUR BRAND
In order to be taken seriously as a digital marketer, you need the proof the back it up. Make sure your Linkedin and Twitter accounts are active and full of smart, applicable content. Start a blog and your own strand of thought leadership out into the world. There's no way to get around being just out of college with limited job experience, but you do have full control over the personal content you put out.
Think of yourself as a brand, then show the public how great you are. Here are a few tips to stand out in the right way:
Establish a tone and personality for your messaging and stick with it. Consistency is key!
Get active in the digital marketing community. Engage with top thought leaders in the industry, retweet valuable content from key sources, reach out to digital marketers you admire—show potential employers just how interested you are in their line of work!
Since so much of digital marketing hinges on visualization, having a website that looks more 1995 than 2015 can really hurt your brand. A clean, responsive website goes a long way, so it's worth it to invest time, money, or goodwill from a developer friend in getting yours up to par.
TAKE A CLASS
There's plenty of ways to get a digital marketing education without shelling out thousands for grad school tuition. Check out the following sources for online certification courses and online classes to elevate your resume to the next level:
University of Illinois at Urbana-Champaign
6 online certification course options
$79 per course
10-week in person business course (various locations)
$3,500 (payment plans available)
Online digital marketing certificate program
$1,650
Looking for free educational tools? Check out Wordstream's great roundup of free (or nearly free) online resources for digital marketing.
STAY UP TO DATE
Digital Marketing evolves at a breakneck pace, so it's vital to stay up to date on the latest trends and industry developments. Impress your interviewer by knowing industry news like what campaigns just won an award, as well as technology updates like the newest method for for measuring ROI or Google's latest SEO guidelines.
Regularly reading these websites is a great way to start:
TAKE ON SOME TECH
Marketing is currently undergoing a technology revolution that doesn't appear to be slowing down anytime soon. Now being tech-savvy isn't just a leg up in the job process- it's a requirement!
In some cases, companies rely on their Digital Marketing teams to directly handle website updates that require familiarity with content management systems like Shopify and WordPress. In others digital marketers must be able to understand the technology behind SEO/SEM standards. No matter what your company requires, learning basic HTML or WordPress can do nothing but help you in the job process. The more you know, the better!
Head to Mondo.com for more tips on how to land a position in marketing or technology.