Company Engagement: How to Motivate Your Workforce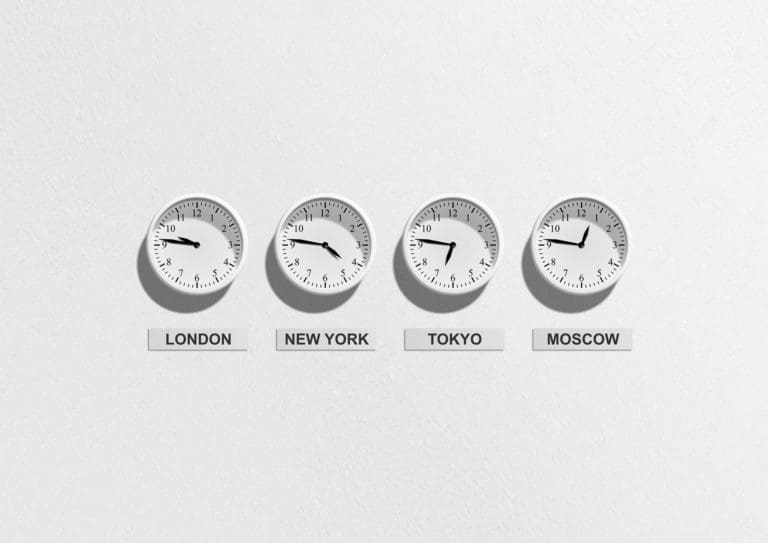 With the recession behind us and many companies experiencing rapid growth, employee engagement has emerged as a top focus for global executives.
Employee engagement is commonly defined as:
"A workplace approach designed to ensure that employees are committed to their organizations goals and values, motivated to contribute to organizational success, and are able at the same time to enhance their own sense of well being" (Engage for Success).
More and more, research shows that an engaged workforce has a major impact on vital factors like employee productivity and turnover. In fact, a recent Harvard Business Review surveying more than 550 executives on "The Impact of Employee Engagement on Performance," showed 71% of executives citing a high level of employee engagement as a "factor most likely to bring success." This number is particularly interesting when viewed in comparison to other factors that scored lower, such as efficient productivity (68%), continuous quality improvement (59%), ability to innovate (59%), and strong sales and marketing capabilities (58%).
The thing is — most employees aren't actually engaged. A 2014 Gallup polldefining engagement as "those who are involved in, enthusiastic about and committed to their work and workplace," reported just 31.5% of US employees to be engaged at work, compared with 51% not engaged, and 17.5% actively disengaged. These numbers are trending up from previous years, but still point to a glaring lack of interest in our day to day professional activities. Perhaps more indicative of the current environment is the fact that Gallup found Millennials to be the least engaged demographic, with just 28.9% claiming engagement at their current workplace.
So, how do you create employee engagement, especially around our newest generation of workers?
There's the obvious use of financial incentives, either by increasing someone's salary or offering performance-based compensation, yet that alone won't lead to the levels of engagement that really make a difference. In order to create real engagement you need to both provide your employees with the tools they need to succeed, as well as the encouragement to actually do it.
Let's take a look at a few specific approaches for engaging your workforce:
Highlight Individual Accomplishments
In Harvard Business Review's report, 72% "of respondents rank[ed] recognition for high performers as having a significant impact on employeeengagement." In fact, singling out individual accomplishments ranked higher than staff pay linked to corporate goal achievement (54%), business goals communicated company-wide and understood), and several others.
Weekly MVP: Individual managers pick a performance-based MVP every week, identified by a traveling trophy to publicly identify him or her.
Monthly MVP: One member of the company is selected for exceptional performance and receives an adequate reward. Prizes can be anything from a monetary bonus, to an extra vacation day, to the ability to work from a different office location one week. May it a something worth fighting for!
Financial Incentives: No matter how engaged your employees are, they still show up every day in order to receive a paycheck. There's no denying the power of monetary encouragement, and when incentivized properly this tactic can have a huge affect on company-wide performance. A little competition goes a long way when there's money on the line.
Reward the Whole Team
The power of teamwork is well documented, and while competition can certainly motivate individuals to up their performance levels, concentrating on the group rather than the individual shouldn't be overlooked.
All-Inclusive Incentives: Set goals that can only be met as a team, meaning each and every member must work hard in order for anyone to get a reward. By making the prize contingent on the whole team's performance you eliminate the possibility for someone to take a back seat to a busy workload.
Make it Visible: Track team performance somewhere that everyone can see it. Doing so allows teammates to encourage one another, not compete, since every individual must be successful in order for anyone to benefit.
Be Candid About Your Goals
One of the biggest reasons cited for workers not feeling engaged is a lack of alignment with, or understanding of, the company's goals. As an employer there's no way to ensure that your full roster of employees feel passionately about your mission, but there are ways have them know exactly what it is they're working towards.
Make sure managers are candid about the big picture. Menial tasks and everyday busy work can feel grueling, but it's worth it when you know your hard work is going towards a larger company goal.
State company objectives on the wall, or email them out as periodic reminders of your mission. Make sure they know why they're there!
Let Everyone Be Heard
It's challenging to engage employees who feel like just another cog in the wheel of the corporate structure. A 2013 IBM report greatly speaks to the power of listening to your employees, finding that "organizations that surveyed their employees saw engagement levels on average 20 percentage points higher than those that did not survey employees."
Have annual town hall meetings with the CEO to put a face to the C-Suite and allow those at every level to ask questions and air concerns.
Allow employees to air grievances to management anonymously in order to be heard without jeopardizing their professional relationships.
Make sure managers regularly meet with their teams in a casual setting to check in on how everything is going. People are a lot more willing to speak up in a laid-back, open forum rather than a one-on-one status report.
Simply asking employees whether or not they're happy, or what the company can do to enrich their work experience can go a long way. Remember that to have an engaged workforce you, as the company, need to engage first.