Employee Retention: The Missing Pieces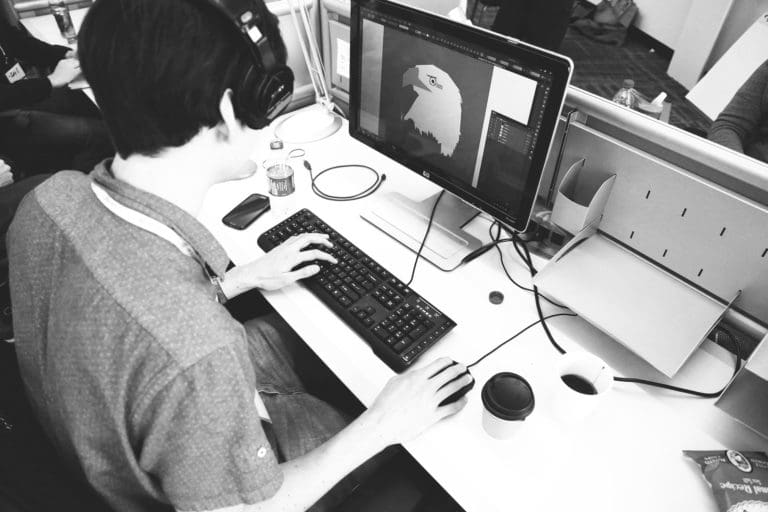 In creating a strong workforce, hiring stellar employees is only half the battle.  Next, you have to keep them. Employee retention is a constant challenge for both full-time and remote talent. 40% of companies admit that employee turnover rates are their prime concern (and another 29% are most worried about replacing talent). A high turnover costs businesses time, money and productivity. In this series, Mondo explores the recent "War for Talent" and the steps every company should take to increase retention rates.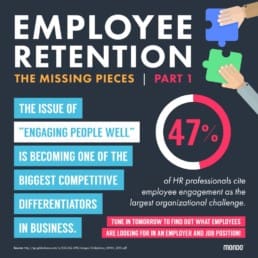 To combat the challenge of hiring and training new professionals, retention is imperative and employee engagement is one of the most effective processes in ensuring employee satisfaction.  Human Resource Managers have turned to values-based recognition programs with high success rates; an increase in employee happiness affords human resources the opportunity to easily instill and reinforce corporate values.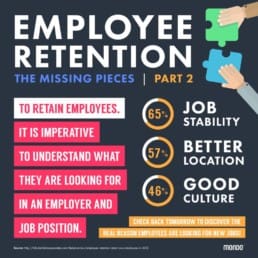 Employee replacement costs can be as great as 60% of an employee's annual salary. To retain employees, it is imperative to understand what they are looking for in an employer and job position. According to a recent CareerBuilder survey, the most important reason for leaving be "those who feel like they have a job, not a career," followed by lack of career advancement, and feeling under-trained. When seeking a new job, the most important factors in a potential new position are job stability, location, and culture.  Understanding employees' wants and needs is critical for retention and taking the time to taking the time to reflect on their priorities will undercut costs in the long run.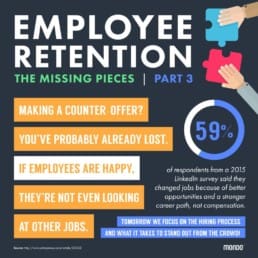 Recent data illustrates that money is not everything. Counter-offers are often ineffective because compensation is not the main factor for when employees choose to make a career switch. Creating an opportunity for growth and a solid career path has a much better retention outlook than increasing compensation.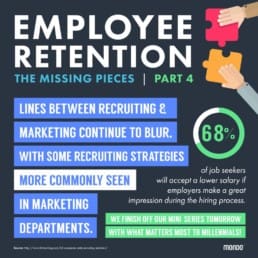 Money can't buy happiness and it certainly can't buy a more successful professional future. Career path and job advancement is at the forefront of most employees' minds, hence their career should be at the forefront of an employer's mind.  Individual conversations about long term career goals will reinforce employee worth and company investment in employees' long term plans. Begin the conversation, find out what skills they want to acquire, and develop a strategy to stay on plan.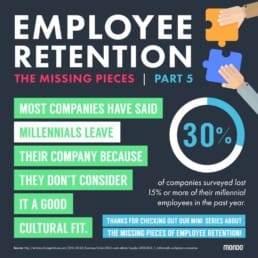 Young and inexperienced? Try eager, energetic, and motivated! Millennials bring a necessary "spark" to company as they enter the workforce. The difference with this generation is that they are prioritize their careers and have a sense of drive and take-charge attitude, not as prevalent in previous generations. In exchange they demand a good work/life balance, potential to build marketable skills and a direction from their superiors—demands that could benefit the entire company, not just millennials. If by catering to the younger generation's needs could benefit everyone, the company should respond accordingly.
Hiring is a dating game—it's all about wooing the proper candidates before someone else does. No chocolates or flowers necessary; but engagement, career advancement, employer culture and benefits will keep candidates interested!