4 Exciting Tech Trends for 2017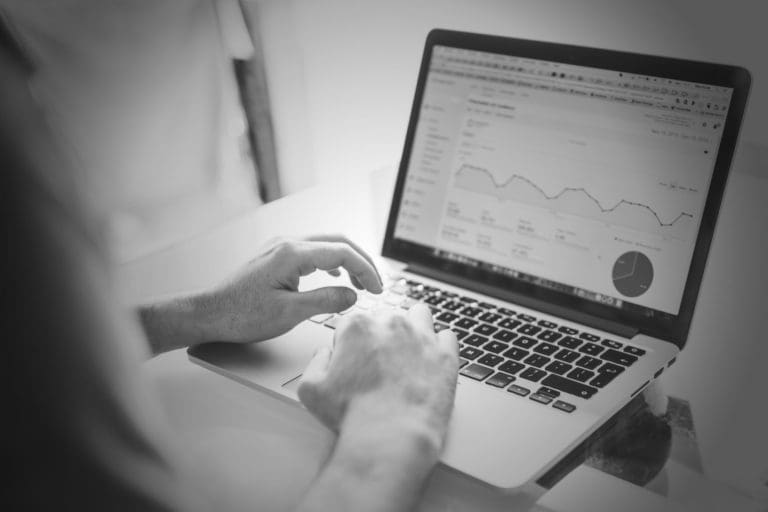 Technology, specifically information technology (IT), is advancing rapidly. The latest developments offer companies capabilities they never thought possible, which is why a majority of companies plan to expand their IT/tech budgets in the coming year. In fact, according to Gartner, global IT spending is projected to reach $3.5 trillion in 2017. So, where is that money going? Based on insights and data gathered from our upcoming report, Tech Trends & Talent 2017, businesses are investing in the most exciting tech trends for the new year.
Here's a look at the top four trends your company should start investing or developing for to stay competitive:
4 Exciting Tech Trends for 2017:
– Artificial Intelligence & Cognitive Computing:
2017 will revolve heavily around artificial intelligence (AI) and cognitive computing, which includes machine learning. The future of tech is all about efficiency and that's exactly what AI-driven technologies and products offer. With the help of machine learning systems, employers will require fewer employees, yet be able to boost productivity and effectively access and analyze mass amounts of data to gather insights and solutions that previously would've been unreachable. With IBM's Watson leading the way, the future of tech has never looked more promising.
Businesses looking to take advantage of this technology and develop internal systems capable of learning will need to hire Machine Learning Engineers. Professionals in this role are familiar with designing and creating systems or robotics that are capable of integrating new data and responding to their surroundings to improve their productivity.
– Virtual & Augmented Reality:
Another exciting tech trend that will really take off in 2017 is virtual and augmented reality. Think these technologies are still years away from being perfected? Think again. It's projected that augmented reality (AR) and virtual reality (VR) will hit $150 billion in revenue by 2020. And it's more than just gaming that landed this trend on our list. The possible uses of both VR and AR are so expansive; they have yet to be fully realized. However, innovative businesses see the potential this tech has for business uses, along with consumer uses.
VR and AR open the door for virtual offices, products, and environments. These technologies can be used by businesses to drastically improve training, enhance and elevate marketing efforts, improve remote collaboration, and provide the ability to visualize products firsthand before production begins. VR Engineers, VR Developers, and Augmented Reality Engineers will be in high demand throughout 2017 as more companies start to develop their own VR/AR offerings for internal and consumer use.
– Virtual Assistants:
Virtual assistants have gotten a much-needed refresh in 2016. While everyone is now familiar with virtual assistants like Apple's Siri, Microsoft's Cortana, and Amazon's Alexa, what you don't know is that their capabilities are expanding. A majority of Apple users may have forgotten about Siri, but Apple hasn't. They've been hard at work improving the virtual assistant's capabilities and opening it up to third-party developers, as have Microsoft and Amazon on their respective products.
Which means Siri can now make Venmo payments to your friends. And no, she won't ask you to repeat that, she'll understand the first time. Why? Because as AI invades the marketplace, it's helping other technologies become more intelligent as well, including virtual assistants. In 2017, we'll be formally introduced to Intelligent Virtual Assistants (IVA) that can do much more than what we've seen in the past. As the demand for these types of technologies grows, it will be interesting to see how businesses begin to use them. Will an IVA come standard with every C-level tech executive's office? Only 2017 will tell.
– Adaptive Security Architecture:
Cybersecurity has been a buzzword throughout 2016, especially following a series of massive data breaches from some of the world's largest or most secure names, like the U.S. Government and even Yahoo. It will continue to be a primary concern for all tech businesses since their data is their most valuable yet vulnerable asset. However, tech experts are beginning to develop the fundamentals for what's being called adaptive security architecture.
Remember the internet outage last week? It was caused by various unsecured IoT devices owned by consumers. What adaptive security architecture hopes to do is enable these devices through AI to learn, adapt, and better protect themselves from threats autonomously to prevent massive outages or hacks. It also incorporates enhanced AI-driven tools that cybersecurity professionals will be developing and using to fend off new and emerging cyber threats. Qualified Cybersecurity Engineers, Information Security Analysts, and Security Architects will be developing and implementing adaptive security architecture at various companies in the coming year as AI technology continues to evolve and enhance.
Looking Ahead:
For 2017, the most exciting tech trends revolve around AI and cognitive computing, VR and AR, virtual assistants, and adaptive security architecture. Tech businesses looking to innovate in the coming year must hire for these trends now to be able to take full advantage of everything these tech developments can offer.
If you lack the cybersecurity, machine learning, or VR/AR talent your business needs to remain competitive, contact Mondo today. We'll match you with the qualified tech talent you're missing so your business can reap the rewards these tech trends have to offer in 2017.