Fashion in the Age of Technology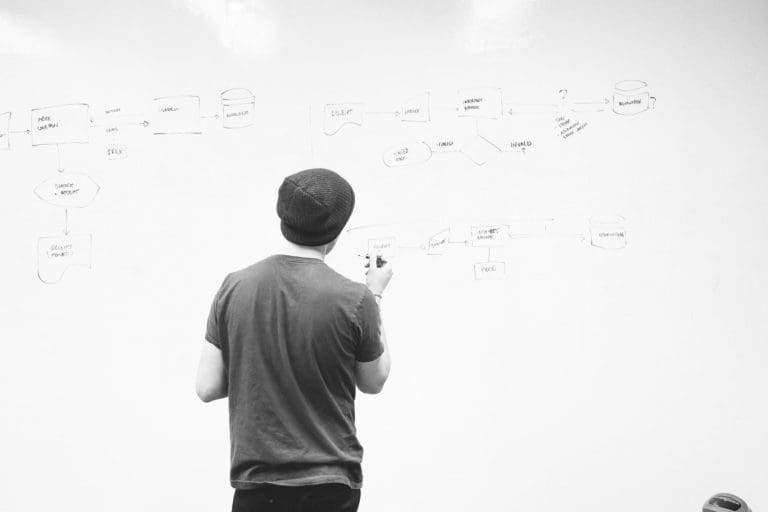 Mondo has a long history of partnering with some of the world's leading fashion brands to transform their businesses using the most up-to-date technologies. Here at Mondo, we know that beneath the sequins and chiffon lay supply chain solutions, POS software, and e-commerce platforms that keep the wheels turning. And providing companies with the tech-skills and guidance they need is just the beginning of the fashion's technology revolution.
So in honor of an amazing Fall 2015 New York Fashion Week, here are 4 of the biggest trends shooting down the industry pipeline:
Shopping Goes Mobile
It's no longer enough to allow customers to shop from the comfort of their homes. These days shoppers want to shop where they want, when they want to, on whatever wifi network they can access. Don't believe us? Look at the numbers:
Mobile Commerce now equals almost a full third of all US e-commerce sales
Internet Retailer's 2016 Mobile 500 found that "Mobile Commerce sales will total $104.05 billion, up 38.7% from $73.03 billion in 2014." And that's low compared to even faster mobile e-commerce growth in international markets.
Whether it's making a last minute purchase, ordering an item online that was out of stock at the physical store, seeking out a better price point, or simply shopping while bored waiting for the subway- mobile purchasing is here to stay. Retailers must get on board with user-friendly, responsive mobile shopping experiences, or lose customers to their more tech-savvy competitors.
Activity Trackers Get a Makeover
By now we're all aware of activity trackers like Jawbone Up, Fitbit, Nike Fuelband, and Misfit that monitor daily steps and athletic activities. With price points now as low as $30 for the Misfit Flash, these pieces have become extremely common place amongst active, and aspiring to be active, adults.
In the last couple of years activity trackers have moved further into the fashion industry, with designers pairing up with tech companies to offer more stylish alternatives to the often bulky look of a Fuelband or Fitbit. The Misfit Shine got a glittering makeover from Swarovski, including the added feature of solar power from the light refracted by the crystal. Fitbit partnered with Tory Burch to give the Fitbit Flex a high-end new leather accessory. And now independent companies are sweeping in to steal a piece of the pie. The Bellabeat LEAF, Mira Tracker Bracelet, and CUFF line can all easily pass as regular jewelry items, all while doing the work of their more mainstream, less-stylish competitors.
Fashionistas Get a Visual Voice
Digital Marketers in the fashion industry know just how important social media has become in creating a successful brand. Take Instagram, which right now has "The Best of Fashion Week" headlining on their Discovery tab with an Instagram-curated selection of #NYFW images. And if past success has any indication, Instagram can expect a lot of activity to appear in that feed. According to their own data, from February-March 2015, fashion week-related images garnered over 140 million likes and comments. Now anyone with the app can see action-shots from the shows, not just the starlets lucky enough to earn a front row seat.
For more on this topic we recommend reading The Business of Fashion's recent article, "Inside Instagram Wars."
Wearables Employ New Technologies
There's a huge market for wearable technology beyond fitness trackers that's really revving up. We all know about Apple's watch and Google's glasses, but there's so much more out there.
Here are three companies doing incredible things in cutting edge wearable tech:
CuteCircuit, a wearables company out of England, creates incredible clothing and accessories with a wide array of special features. The Hug Shirt has "sensors that feel the strength, duration, and location of the touch, the skin warmth and the heartbeat rate of the sender and actuators that recreate the sensation of touch, warmth and emotion of the hug to the Hug Shirt™ of the distant loved one." The Skirteleon (skirt chameleon) is essentially a mood ring for your body, with an in-house "developed laminated textile where heat reactive sensors change the aspect of the garment over time." They even have items that project your social media statuses through the fabric.
Dutch designer Pauline van Dongen combines fashion and technology in her Wearable Solar line. To do this, "a cloth is augmented with solar cells…[to] embody enough electrical power to become a real source of energy." The charged garments are then able to power any USB compatible, portable device for the woman on the go!
Wearable technology has always been especially popular in the athletics industry, where users are constantly seeking the most accurate insights into their performance. NuMetrex has capitalized on this, starting out with a heart rate monitoring sports bra. Nearly 10 years later, the company has been acquired by Adidas, and now offers an entire line of monitor-equipped apparel. Their success comes from the ability to give instant data on their performance, as well as a comfortable, quick-drying garment to support their workouts.