The 6 Highest Paying Digital Marketing Jobs for 2017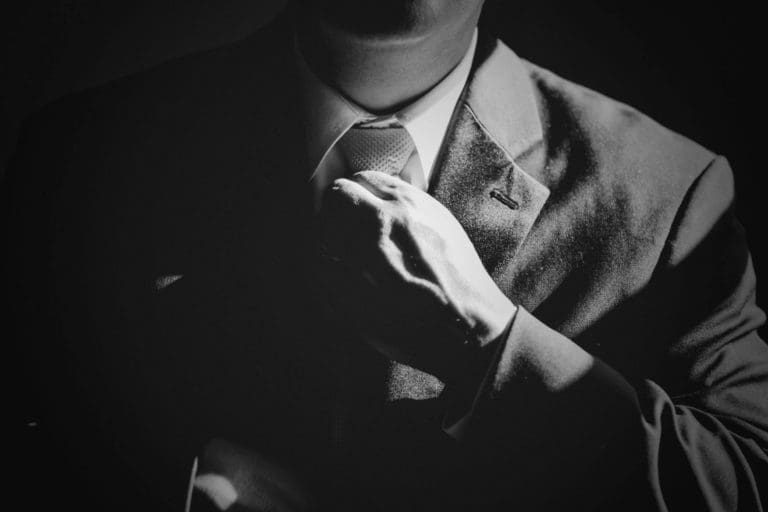 As we head into the new year, certain Digital Marketing skills are in higher demand than others. SEO/SEM, Data/Web Analytics, and UX were the skill sets gearing up to net the highest paying Digital Marketing jobs for 2017 based on exclusive data from our 2016-17 Digital Marketing Salary Guide.
To understand why these skill sets are being prioritized over others and for a look at some of the six-figure salaries these skills are netting now, let's delve right in.
Highest Paying Digital Marketing Jobs for 2017:
SEO/SEM:
Some of the highest paid Digital Marketing jobs moving forward will be those specializing in SEO/SEM, which is no surprise to marketing experts that have been paying attention. Because search engine algorithms are constantly changing, businesses must stay up-to-date by hiring SEO experts in order to rank high in the search engine results page (SERP).
Why is ranking high so important? Let me ask you this: When was the last time you clicked on the second page of search results? Most likely never. By refining the SEO of your content, website, and products, you can bump a competitor further down in SERPs, or better yet, to the second page. Businesses prioritizing SEO today can see an immediate increase in website traffic and lead generation, along with the ability to easily crush competitors by replacing them in SERPs.
Additionally, given the extremely high volume of visitors search engines receive daily, SEM and PPC have now become top priorities for all businesses. Buying ad space on search engines or major social media sites is now vital for businesses that want to reach larger audiences, increase website traffic, and generate more leads. Due to this, salaries are on the rise for professionals specializing in this Digital Marketing skill set. Here are two of the highest paid positions in SEO/SEM and the average salary range projected for 2017:
Data/Web Analytics:
Thanks to the emergence of the Internet of Things (IoT) sector and the rise of big data, as well as the growing importance of customer data, data and web analytics-based roles now account for several of the highest paid Digital Marketing jobs.
This skill is desired by businesses in all sectors because it eliminates the use of intuition to decide what marketing strategies are working and which aren't. Instead, companies now have access to immense amounts of data that clearly answers the question of what's working and what's not. However, this growing amount of data is useless if you don't know how to use it. Which is where data and web analytics talent comes in.
Insights derived from excellent data analysis allow for more targeted marketing campaigns, improved customer personas, reduced bounce rates, and higher customer retention rates. Hiring analytics talent capable of analyzing your data and identifying these insights fuels more leads and website traffic.
Businesses that want their Digital Marketing teams to be effective, successful, and generate more leads understand they must hire Digital Marketing professionals highly proficient in data and web analytics. This has led to an extremely competitive market for data and web analytics talent with roles offering some of the highest salaries in Digital Marketing. Here are two of the highest paying Digital Marketing jobs in Data/Web Analytics for 2017:
Big Data Analyst: $88,000 to $134,000
Information Architect: $113,000 to $152,000
UX:
Although it's been around awhile, businesses now understand that UX, shorthand for user experience, is about more than just design. Today UX centers around the behavioral science behind the decisions that customers make and how the UX can be improved to produce certain behaviors, like following through with a product purchase.
As important as SEO/SEM and data/web analytics are to a successful digital marketing strategy, none of that matters if you don't understand the science behind the behaviors of your consumers when it comes to your website, products, or apps. What is causing them to abandon certain web pages? Where do their mouses hover for the longest period of time? Why didn't they complete their purchase? These are questions UX experts answer and problems they can solve through enhanced UX development and design, which leads to higher customer retention rates, an increase in sales, improved lead generation, and more.
As businesses scramble to improve the UX on their various online platforms, the salary for those with an understanding of consumer behaviors and UX skills is skyrocketing. Here's a look at two UX-specific Digital Marketing jobs netting the highest salaries next year:
Looking Ahead:
SEO/SEM, Data/Web Analytics, and UX have emerged as the highest paying skill sets in Digital Marketing gearing up for 2017. Companies will be looking to expand and enhance their offerings in these sectors by onboarding quality talent, even if that means cutting deeper into the budget than originally planned. Considering what these skills can offer a business in terms of ROI, many business owners correctly assume the investment is more than worth the long-term results hiring for these roles results in.
If you lack the SEO/SEM, Data/Web Analytics, or UX talent you need to reach your business goals in 2017, contact Mondo today. Based on exclusive data and insights from our National Digital Marketing Survey and the latest Digital Marketing Salary Guide, we have the expertise necessary to match you with the talent you need.