Finding the Right Recruiter to Get You a Job: 6 Qualities to Look For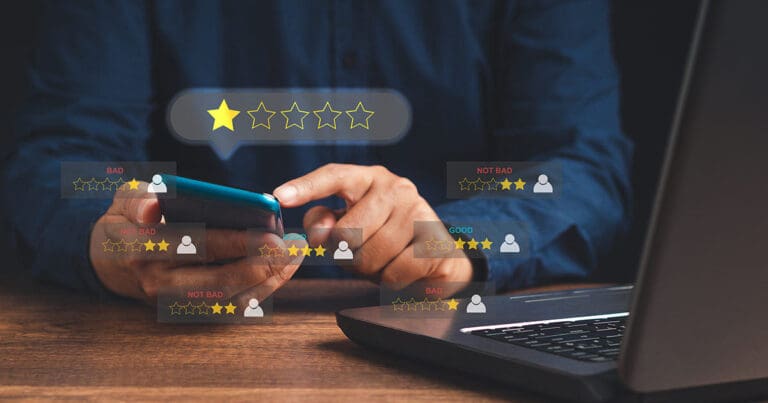 Did you know there are over 20,000 staffing and recruiting companies in the US?
With so many recruiters in the employment market and hundreds reaching out each and every day, it's important to be clear on what makes a good recruiter AND what makes a bad one!
Understanding both the positive qualities to look for and the warning signs to avoid should make working with a recruiter easier, more enjoyable, and hopefully land you a better job with a higher salary, great perks, and solid benefits.
What qualities should you look for in a recruiter?
1. Good recruiters listen more than they speak
Good recruiters listen! The first question that a recruiter should be asking is "What are YOU looking for?" and then they should be able to tie the position they are calling on to that information OR tell you quickly that you may not be a fit!
More often than not you will jump on a call with someone you've never spoken to before only to have them rattle off a generic, LONG job description only to follow up with, "So how does this sound to you?" after barely an introduction.
2. The best recruiters get to know you
In such a fast-moving industry, it can be extremely easy to become transactional as a recruiter. The best ones out there will bring you into a conversation that doesn't feel like an interview, it feels like a conversation with a friend!
3. Good recruiters value transparency
Switching roles for anyone is an extremely sensitive time. After all, a job itself is what allows us to lead the lives we want to and provide for our families.
A recruiter should be entirely upfront in terms of expectations of the hiring process, who the client is, as well as when they are expecting the next steps.
4. A good recruiter will schedule the next call
Great recruiters will wrap up each call with the next touchpoint and tell you exactly what they are going to do to be able to get you the feedback you need.
Bad recruiters will give you the "I'll get back to you as soon as we hear back!" only to never be heard from again.
5. The best recruiters consider the needs of the client
We've all spoken to a pushy salesperson that seems to demand information without any explanation.
Recruiters should always be able to iterate why they are asking for specific information as well as the value add to YOU.
6. Good recruiters won't 'yes' you to death
A good recruiter is a consultative one!
In the moment, it may seem great if a recruiter is bending over backward to give you everything you could possibly want but believe it or not this can lead to you being ruled out of a position.
A good recruiter knows where to be flexible to best represent you and keep you competitive in comparison to other candidates that may be in play.
Top 5 Signs of a Bad Recruiter: What to Avoid!
Now that you understand and can identify the positive qualities to look for in a good recruiter, let's quickly call out some negative traits that might make for a bad recruiter:
1. They don't listen
A bad recruiter will not be able to tell you what your motivators are after the initial conversation. They won't be able to tie the role they are proposing back to what you are looking for.
Don't be afraid to ask your recruiter to connect the potential job position they are calling you about to your motivators in finding a new job.
2. They are pushy
Bad recruiters will talk about THEIR needs and not why it matters to you or the employer looking to fill the job.
An example of a pushy recruiter would be if they said "I need you to accept same day." — whereas a good recruiter would say "Our client is moving quickly and is expecting someone to accept same day should an offer come through."
A pushy recruiter might say "We need your availability for interviews this week." — whereas a good recruiter would say "Our client gave us their availability and the best way to show value as a candidate is to be flexible to make those times work!"
3. They are transactional
A bad recruiter will be very surface level in fitting you into the job rather than being sure the job is right for you.
Be wary if they don't spend enough time understanding you as a candidate or rush you along the interview process without properly discussing your needs.
4. They lack basic communication and urgency
Bad recruiters will tell you they will, "get back to you when they have something," or will "call you when they have any feedback."
These could be signs that you aren't a priority to them, they don't think you're right for the role, or that they are juggling multiple candidates and positions to fill.
5. They aren't prepared
Bad recruiters don't know anything about the client and haven't done their research about YOUR background.
They will not know key points of the company, such as: what they do at a high level, selling points, or even why you would want to work there.
Bad recruiters only have a high-level understanding of the industry the company or role is in — and the only thing they care about is getting "someone in the seat".
How do you know if a recruiter is good at their job?
Ask questions!
The best thing you can do when deciding if a recruiter is someone you'd like to work with is to gauge their ability to answer your questions, as well as learn if they are withholding information.
Ultimately, the best recruiters out there will be the ones that want to know you — they will clearly demonstrate they are good listeners, are transparent, have urgency when it matters most and value your needs above all else.
Let our recruiters help find your next gig
Every year, Mondo helps over 2,000 candidates find jobs they love.
Continued reading for folks looking for a new job: