6 Ways a Staffing Agency Helps Solve Your Hiring Problems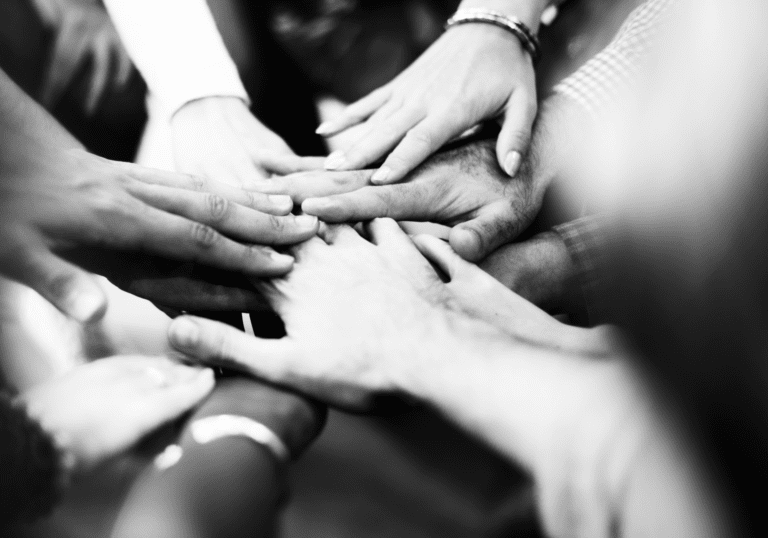 As the leading national staffing agency specializing in high-end, niche IT, Tech, and Digital Marketing talent, we know better than most the problems companies face when hiring. We recently compiled exclusive insights on hiring problems for Tech and Digital Marketing roles, based on data from our 70,000+ placements. In this follow-up post, we cover the various ways a staffing agency (yes, companies like us) can help solve the challenging problems you face when hiring for these types of positions. Let's delve right in:
6 Ways a Staffing Agency Can Help Solve Your Hiring Problems
Staffing agencies qualify candidates, so you don't have to. Hiring departments are inundated with a flooded marketplace that results in a mass of applicants to IT or Tech job postings. Reviewing these resumes alone can take weeks, not to mention interviewing them. Staffing agencies eliminate the need for your hiring department to waste time and resources screening or qualifying candidates. Finding candidates that can also speak to their experience in a formal interview setting is a problem Hiring Managers face primarily with IT/Tech talent, but it bleeds into Digital Marketing talent as well. To avoid this, recruiters often meet face-to-face with prospective candidates to guarantee they are qualified and additionally capable of speaking to their experience in a formal setting.
They provide access to talent not found on the job market. When it comes to highly qualified IT, Tech, or Digital Marketing talent, the candidates you're looking for most likely aren't on the job market. Considering the relatively low unemployment rates in these fields, high-end, niche candidates are almost impossible to identify or reach with traditional job postings or hiring strategies. Staffing agencies typically have access to this hard-to-find talent through the expansive networks they've developed after years of recruiting and developing personal connections.
Recruiters understand the practical uses of the technologies and tools IT, Tech, and Digital Marketing roles utilize. When hiring for a tech-driven Digital Marketing, Tech, or IT position, it's crucial those involved in the hiring process understand the practical uses of the technologies, tools, and applications these roles will be working with and on. Having internal recruiters or HR qualify candidates often means you're having employees inexperienced with these types of technologies deciding whether or not a candidate is experienced enough to best utilize them for business needs. Instead, staffing agencies utilize Tech Recruiters that are well-versed in the 180+ coding languages, platforms, and technologies these types of positions will be working with. Due to this, they better understand the day-to-day responsibilities of the role and can more effectively identify candidates with the highest chances of success in the role.
They dramatically reduce the timeline and improve the efficiency of the hiring process. The odds are likely that your internal hiring process is inefficient and takes entirely too long. Outsourcing your next new hire to a staffing agency dramatically reduces the timeline while also improving the efficiency of the hiring process. Here at Mondo, a dedicated team of recruiters produces two weeks worth of recruiting efforts in a 48-hour time frame. Mondo's time to placement rates are currently two to five days for contract or freelance positions and four to 10 days for full-time positions. In comparison, the average interview process takes at least 23 days, according to a report from Glassdoor Economic Research.
Top-tier staffing agencies have Account Directors meet with you face-to-face in your office to better understand the culture in order to find a perfect culture fit. As important as the required experience, skill sets, and technical expertise are, there is also the culture fit to consider. Interviewing a candidate can give little insight into whether they will mesh well with your culture, thus forcing hiring departments to take risks when selecting a candidate that could potentially harm employee morale or the workplace vibes. Top-tier staffing agencies, like Mondo, send Account Directors to meet face-to-face with the departments involved in the hiring process to get an in-depth, firsthand idea of what the workplace culture is really like. This helps recruiters better target the candidates that will fit in well with your company culture while still prioritizing those with the key qualifications for the role.
They provide you with the latest marketplace insights and competitive salary data. For IT, Tech, and Digital Marketing roles, Hiring Managers are facing an increasingly candidate-driven market. Which means if you aren't offering a competitive salary or other trending benefits like remote or telecommuting flexibility, you will be unable to net the qualified candidates you need. Staffing agencies provide you with the exclusive marketplace insights, hiring trends, and competitive salary data necessary to entice the top talent you're looking for.
In Conclusion
Hiring doesn't have to be a nightmare. It also doesn't have to cost your company valuable resources. Outsourcing your challenging IT, Tech, or Digital Marketing hiring needs to a qualified staffing agency can easily solve the obstacles you face. In fact, staffing agencies are being hailed by many as the future of hiring given the innovative technologies they are utilizing and the specialized markets they focus on.
If you want to learn more about how a staffing agency can solve your hiring problems in as little as 48 hours, contact Mondo today. We are the hiring solution you've been looking for.