4 Benefits of Utilizing a Talent Resourcing Agency for Permanent Placements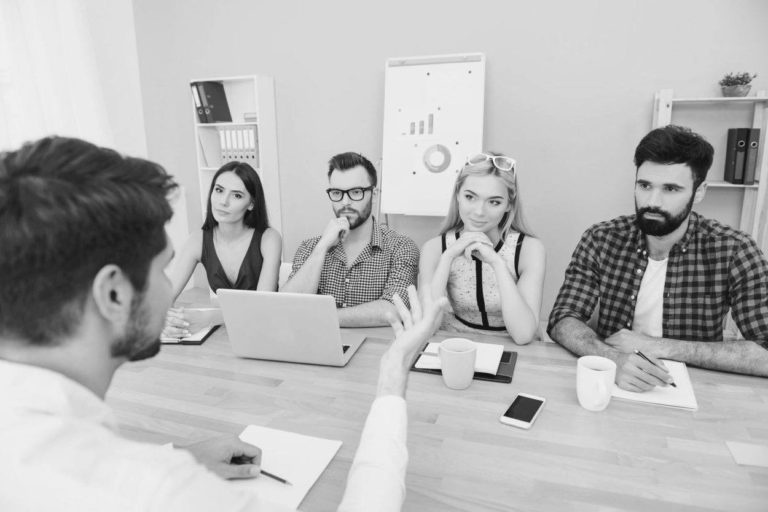 With the advent of reputable job posting sites like Indeed, Monster, LinkedIn, and SimplyHired, many business executives believe the hiring process should be easier than ever since talent has never been so accessible. However, this is not the case. Instead, these websites often result in employers receiving applications from hundreds of potential applicants, many of which are not qualified or right for the position. Rather than being overwhelmed by the ineffective and lengthy hiring process of today's market, more and more businesses are turning to a talent resourcing agency for their hiring needs.
While some businesses view resourcing agencies as a great fit for short-term talent needs, many are unaware how effective these agencies are at filling permanent placements as well. If you're struggling to find the talent you need, then outsourcing to a resourcing agency might be the next step your company needs to take. Here's a look at four benefits utilizing a talent resourcing agency offers your business:
1. Get Matched with Qualified Talent You Wouldn't Find Otherwise
Although talent has never been so accessible to employers, finding top-tier, quality talent has never been harder. While the talent pool has definitely grown, the talent pool you are looking to choose from is often difficult to identify or find without the tools and network that resourcing agencies have access to. The recruiters working at these agencies have built relationships with various candidates, so finding the right fit for you is as easy as searching through their database.
Instead of wasting precious time and money on the lengthy process of finding and narrowing down potential candidates, reach out to a talent resourcing agency whose job revolves around exactly that. These experts are skilled at finding top talent, ensuring they are the right culture fit for your business, and guaranteeing they are the permanent fix to your open position.
2. Fill Your Open Positions Faster
The hiring process now takes longer than ever. On average, it takes around five weeks to fill staff-level positions and seven to eight weeks to fill management-level positions. A major component of this is that businesses cannot afford to make a bad hire, so to avoid doing so, they often go to great lengths to hear from all possible applicants and interview all those with potential before making their choice.
However, by using a talent resourcing agency, you can greatly reduce the length of time the hiring process takes from start to finish. This is because these agencies already have a database of qualified candidates ready to be matched with the right permanent employment opportunity. Recruiters work directly with the requirements you provide for the role and only present candidates that meet all of these needs, drastically reducing the time wasted by interviewing candidates without these necessary skills. Outsourcing to an agency also eliminates the amount of time your managers get pulled away from their daily responsibilities in order to interview, field resumes, and manage online job postings.
3. Reduce the Risk of Making a Bad Hire
Making a bad hire is one mistake your business simply cannot afford to make. A recent CareerBuilding survey of 6,000 Hiring Managers and HR professionals reported that 27 percent of U.S. employers said that a single bad hire cost them more than $50,000. Although this seems like a staggering cost, it often inflates to an even higher number due to the surprising costs associated with a bad hire that many businesses tend to overlook.
To avoid doing so, many businesses turn to resourcing agencies to help them find the best fit for their permanent job openings. By hiring an employee through an agency, you have the option to hire a candidate as a temporary employee first to give you an opportunity to observe their performance, qualifications, personality, and work habits before agreeing to hire them for a permanent role. Also, the direct relationship between the recruiter and the candidate gives them a better idea of whether they would be a good fit for your business. These elements help reduce your risk of making a bad hire.
4. Establish Relationship for Future Talent Needs
Another benefit of outsourcing your talent needs to a resourcing agency is the relationship you build with them. While they may only be helping you with one or two current hiring needs initially, you may find you have additional talent needs in the future that you now have a direct resource to help fill. By outsourcing your talent needs now, you build a relationship with a recruiter that now knows the culture, priorities, and policies of your business. This makes filling unforeseeable talent gaps in the future a much simpler and faster process.
If you're having difficulty finding or enticing the permanent talent your business needs, consider outsourcing your hiring needs to a talent resourcing agency. They have the network, resources, and efficiency your HR department is lacking.
If you have immediate talent gaps on your digital marketing or tech teams, contact Mondo today. We can match you with the top-tier, qualified talent you're missing and guarantee the talent we provide is the right fit for the role and your business.