3 Inspiring Women in Tech Changing the IoT Industry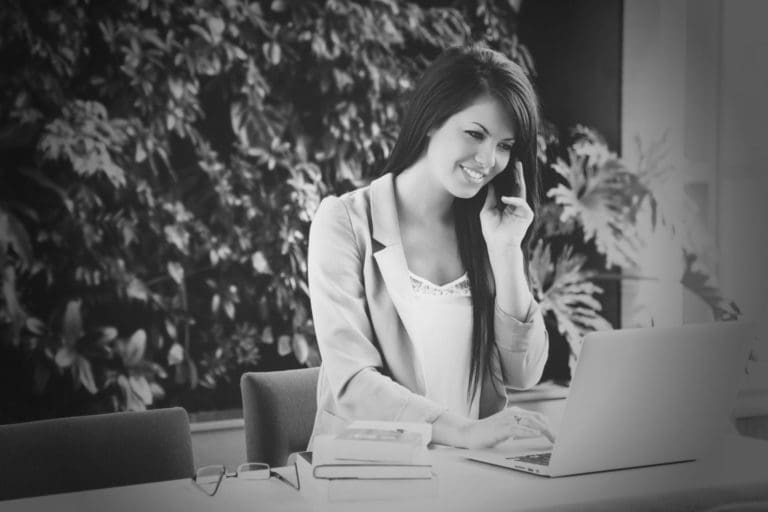 Anyone who has been tuned into the tech industry in the past few years has heard about the gender gap problem. To put it lightly, women are vastly underrepresented in the tech sector and the answer isn't as easy as saying that women just aren't that interested in tech. A variety of problems, including exclusive, bro-centric work environments, unequal pay, discriminatory hiring and funding practices, and the widely held cultural idea that young girls should focus on more gender-normative activities in adolescence, have resulted in the lack of women in tech as we know it.
So, how bad is it? Bad. Consider the major technology brands of the world: Google, Apple, Facebook, and Twitter. Together they are the leading innovators in the tech industry and the top employers of that industry, yet when it comes to gender diversity on their tech teams, they are failing miserably. Google's tech team is 81 percent male, Apple's tech team is 77 percent male, Facebook's tech team is 83 percent male, and Twitter's tech team is 87 percent male.
However, that does not mean there aren't women in tech fighting their way to the top, disrupting the status quo, and helping create space for fellow women. In fact, in the highly competitive and relatively new sector of the Internet of Things (IoT), there are an array of inspiring, intelligent women running their own tech businesses and changing the IoT industry on a daily basis. Here's a look at these powerful women in tech and how they are driving insights and innovation in the IoT indus
Inspiring Women in Tech Changing IoT Industry:
Limor Fried, Founder of Adafruit: Limor Fried is an engineer and the Founder of her company, Adafruit. After founding Adafruit Industries in her MIT dorm room back in 2005, she has grown it into a successful open-source hardware company. The business provides DIY kits to help individuals learn about engineering and build the skills needed to pursue careers in science, engineering, technology, and math. These kits include everything from make-your-own phone chargers to learning toys and IoT starter kits. An accomplished engineer in her own right, Fried has received notable awards and achievements, like being named a White House Champion of Change in 2016, receiving Entrepreneur's "Entrepreneur of the Year" award, and being the first female engineer to be on the cover of WIRED magazine. But her real goal is to get more people interested in a career in tech by providing them with fun and engaging DIY kits through her business. By creating and providing these kits, specifically those relating to IoT, Fried believes she is making education and careers in IoT and tech accessible to a more diverse group and adding a level of excitement and fun, which is a factor she feels is missing from current tech education.
Meredith Perry, Founder and CEO of uBeam: Another one of the leading women in tech, Meredith Perry is the Founder and CEO of the innovative tech company, uBeam, which transmits power through the air to charge electronic devices. Similar to Fried, Perry founded the business while she was a student at the University of Pennsylvania. She has also received numerous prestigious awards for her work, including being named to Fortune's "40 Under 40" Mobilizers and Forbe's "30 Under 30" list. But, let's get back to business. Perry's innovative company is looking to become the energy source of the future, and that future looks bright indeed. Her business hopes their technology will become the main wireless power provider to all connected devices, the total number of which is constantly growing thanks to the continuous expansion of IoT. Not only has Perry created jobs and become an inspiring female leader in the tech industry, but she is also helping solve a problem that everyone struggles with, which is keeping our various devices charged as easily and effectively as possible. By doing so, Perry is helping prove that women are just as capable as their male counterparts to drive innovation, change, and problem-solving in the tech sector.
Anne Lauvergeon, Chairman of SIGFOX: Another powerful and inspiring female leader in the tech industry is Anne Lauvergeon, the Chairman of SIGFOX, which is a provider of cellular connectivity for the IoT and Machine-to-Machine (M2M) communications. Lauvergeon has been disrupting gender stereotypes in the tech industry for decades and has been ranked as one of the most powerful international female leaders by Fortune. Currently, SIGFOX provides the largest IoT network available and is greatly reducing the hurdles facing global implementation of IoT and M2M solutions, while also improving and extending the battery life of connected devices. Without an IoT network framework in place, IoT devices can't be connected and thus cannot be introduced to the commercial market. Lauvergeon is working to address this problem at SIGFOX; the solution to which will likely be a key factor in the adoption of IoT devices on a much larger, commercial scale. As a business that is directly impacting the future of tech, Lauvergeon is proving how important having women in executive roles is to the future success and innovative abilities of any tech business.
Solving the Gender Gap Problem in Tech:
These inspiring women in tech are helping create a more diversified idea of what a successful tech innovator and leader looks like. The fact that all of the women in this list are dramatically affecting the current and future state of IoT proves how important it is that women are being encouraged to pursue tech-related careers. If any one of these women had decided to forgo a career in tech as a result of the exclusive, male-centered work environments they often find themselves in, the rampant unequal pay offered to them, or the idea that it's not an industry women can succeed in, the tech community and the world would be without these crucial insights and innovations.
So, what can you do? Donate to charities that encourage and help support girls interested in a career in technology and engineering, like Girls Who Code. Ensure your business has a work environment that is conducive to all genders. Make diversity a priority at your tech business, like Etsy has. Here at Mondo, 75 percent of our executives are women and we've found it has helped shape an environment and culture that supports the prioritization of diversity and innovation.
If you notice a sizable lack of female tech talent at your business, contact Mondo today. We can connect you with the highly qualified, diverse tech talent your company is missing.