All In The Cloud: Practical Strategies To Hiring an Azure Developer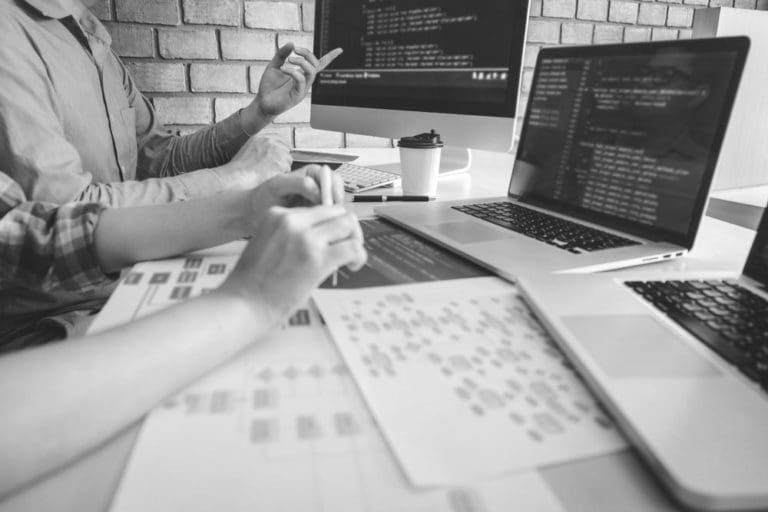 Initially launched back in 2010, Microsoft's Azure is a cloud computing service designed to create, test, and deploy applications within a security management system across hybrid cloud networks. To put it simply, if your business needs to start the transition to a DevOps environment or continue to build your DevOps team, then you'll want to learn how to hire an Azure Developer who can make the most of the platform and it's services.
Why You Need to Hire an Azure Developer
Did you know that Microsoft's Azure was designed based on the industry leading assurance process, known as Security Development Lifecycle (SDL)? So Azure developers have the expertise and know-how to keep your company's data safe, even in the cloud. With the European Union's data protection authorities naming Microsoft as the first approved cloud vendor, you can rest assured that hiring an Azure Developer means your business has the highest guaranteed privacy and protection when it comes to all cloud-based operations and stored data.
If your company is interested in investing and incorporating blockchain technology, then you'll want to invest in learning how to hire an Azure developer especially since Microsoft recently integrated tools that allow these certified developers to create, manage, and deploy enterprise applications on the blockchain seamlessly.
Before 2019 is over, a Forrester study has revealed cloud giants like Google, IBM, and AWS will expand their services on a scale never seen before. Your Tech business will need to prioritize your cloud initiatives and hire an Azure developer in order to remain competitive.
How to Hire an Azure Developer
Now that you have a better understanding of how hiring an Azure Developer can keep your data safe and help you integrate blockchain technology now is the time to adopt a few practical hiring strategies to help you net these professionals. Check out how these effective tips can help you secure the developers who can help you succeed:
Remove Hiring Biases
A good thing to note as you start to interview potential candidates is that hiring biases will cost your business it's productivity and revenue generation. So when looking to onboard Azure Developers, you must ensure that your hiring managers remove any biases or you'll lose out on in-demand talent to competitors. An easy solution is integrating standardized interviews, which will put everyone on the same level, while naturally allowing their experiences and skills to shine.
Invest To Attract
When looking to hire an Azure developer, it's crucial you show them what your company provides that your competition doesn't , which doesn't always have to mean a larger compensation package. Before these professionals consider accepting your offer, you'll need to show them how much you value your talent and that your company is willing to invest time, money, and resources toward their professional growth and skills development. Showing potential employees that you invest in your teams is a tactic guaranteed to not only attract them but help you retain them as well.
Offer Competitive Rates
You now know Tech giants are looking to invest more in cloud services like Azure, which means other businesses like yours will be looking to hire these in-demand developers as well. To beat the competition, you'll need to successfully and effectively attract these potential employees before someone else does. One way your business can do this is by conducting market research. Downloading resources like our 2019 Salary Guide can provide exclusive insights into the average rates for Azure developers, helping you secure the talent you need with your first offer.
To ensure continued success for your business, now is the time to prioritize and enhance your cloud efforts while also hiring an Azure developer who can manage and oversee the platform integration and daily maintenance. If you have an urgent Azure Developer hiring need, contact Mondo, today. Our experienced recruiters will match you with high-end, experienced Azure developers who can enhance and support your cloud-driven initiatives.