5 Ways Contract-to-Hire Positions Strengthen Your Tech Team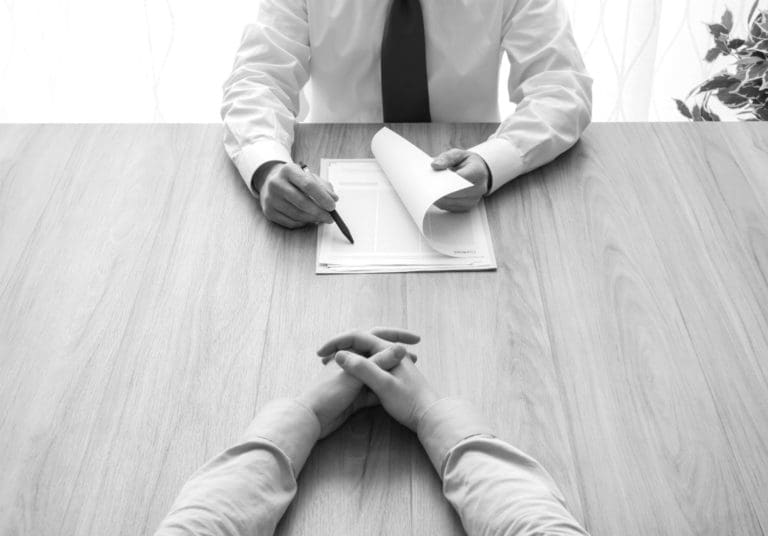 Contract-to-hire Tech roles are on the rise in 2017 as more companies realize the benefits that come from hiring a temporary consultant and transitioning them to a full-time role versus hiring outright for an immediate full-time need. According to a recent CareerBuilder survey, 51 percent of employers plan to hire contractors this year (up from 47 percent in 2016), and 63 percent of employers plan on transitioning contractors into full-time roles (up from 58 percent in 2016).
The reasons for this increase vary from company to company, but one thing is clear: prioritizing contract-to-hire roles for Tech-based needs is better for business and your Tech team/department.
Why Contract-To-Hire Tech Roles Are The Way To Go
As the leading, national staffing agency specializing exclusively in high-end, niche IT, Tech, and Tech-based Digital Marketing talent, we see firsthand the negative hiring outcomes of the growing Tech talent gap and the pressure to fill full-time roles as quickly as possible. We get it, an immediate hiring need arises, and it's on you to fill it. Maybe there was unexpected turnover on your Tech team, a new project was added to your plate, or you have a skills gap your competitors are capitalizing on. Regardless, you need skilled, niche Tech talent as soon as possible.
However, hiring for a full-time role too quickly can have unintended consequences. Here's a look at why contract-to-hire Tech roles are the hiring solution you need to strengthen your Tech team's efficiency, productivity, and retention.
Contract-to-hire gives you a feel for how potential hires work with the team. Tech teams collaborate extensively on various projects and needs for a business. Onboarding a full-time Tech hire before seeing how they'll work with the team can result in issues you can't predict from just a few interviews. Personality conflicts or issues stemming from the way the new hire works can lead to increased turnover from current employees, which means more hiring needs for you to fill. On the other hand, contract-to-hire Tech roles provide teams a solid amount of time to see how the new hire works, if they fit in well with the team dynamic, and how they'll add to the overall work experience.
Ensure the hire meshes well with your company culture. Along with team dynamics are the overall dynamics and environment of your business. A major aspect of hiring for full-time positions is identifying whether the individual is a right fit for your culture, which can be difficult to do when they experience limited exposure to that culture before accepting the position. Contract-to-hire Tech roles allow both you and the candidate to evaluate if your culture is best suited for them and will allow them to do the best work.
Guarantee the candidate's skill sets match your high-end needs. When it comes to Tech roles, it's crucial to onboard an expert with the skill sets that align with your niche needs. While vetting a potential hire thoroughly throughout the hiring process helps to reduce the chances of hiring an individual lacking the specific skills you need, it doesn't eliminate the possibility. Hiring for a contract-to-hire Tech role, however, does. You'll have a set period to evaluate their skill sets on a day-to-day basis and recognize any deficits immediately, rather than after the full-time hire paperwork and contract have been signed.
Fill talent gaps quicker and more successfully. Making a bad full-time hiring decision can result in some surprising costs that add up quickly. Instead, the contract-to-hire route provides the ability to fill your talent gap faster in most cases since there is less red tape than a full-time hire. It also lets you "try before you buy," which means reduced hiring regrets down the line since you know exactly what you're getting.
Enable your Tech team to take an active role in the hiring process. A contract-to-hire role allows your Tech team the chance to get to know the hire, work with them, provide feedback on the candidate throughout their initial contract period, and empowers them to have a say in who joins their team. Opening the conversation regarding hiring decisions to the team allows experienced employees to determine which candidates they will work best with, resulting in a more productive team and more ownership over ensuring the final, full-time hiring decision is the right one. This can also improve retention rates from current employees by showing their opinions on hiring decisions matter and are taken into account by management and the executive team.
Reduce the stress of hiring for a full-time need for your Tech team or department by converting it to a contract-to-hire Tech role. You'll benefit by not only making a more informed hiring decision but also by strengthening your current team through the various benefits hiring for this type of role provides.
If you have a talent gap on your Tech team or you're looking for contract-to-hire Tech talent, contact Mondo today. We have access to the high-end Tech consultants and full-time Tech talent you need now.